RETIRING IN STYLE AROUND THE WORLD
November, 2006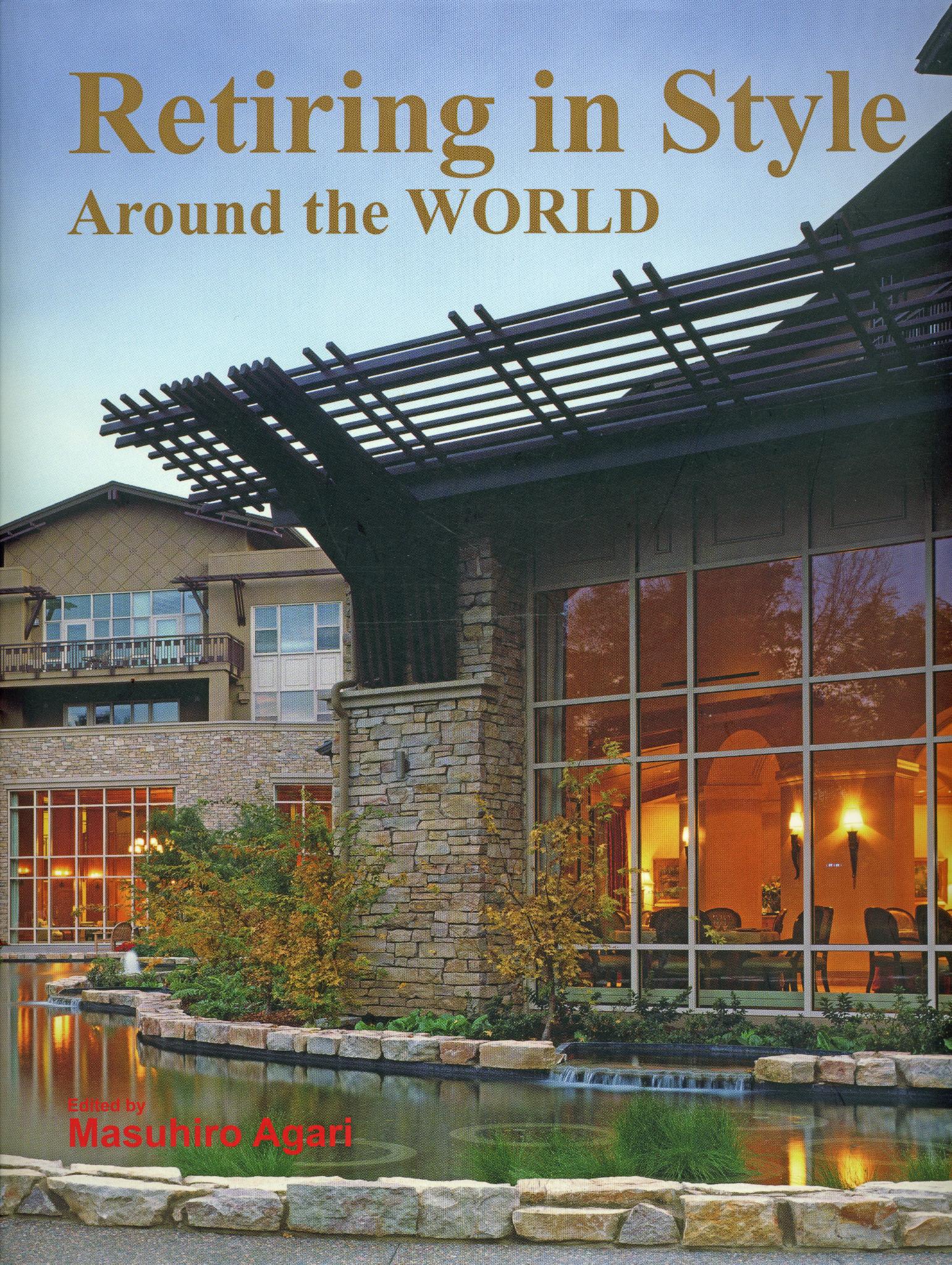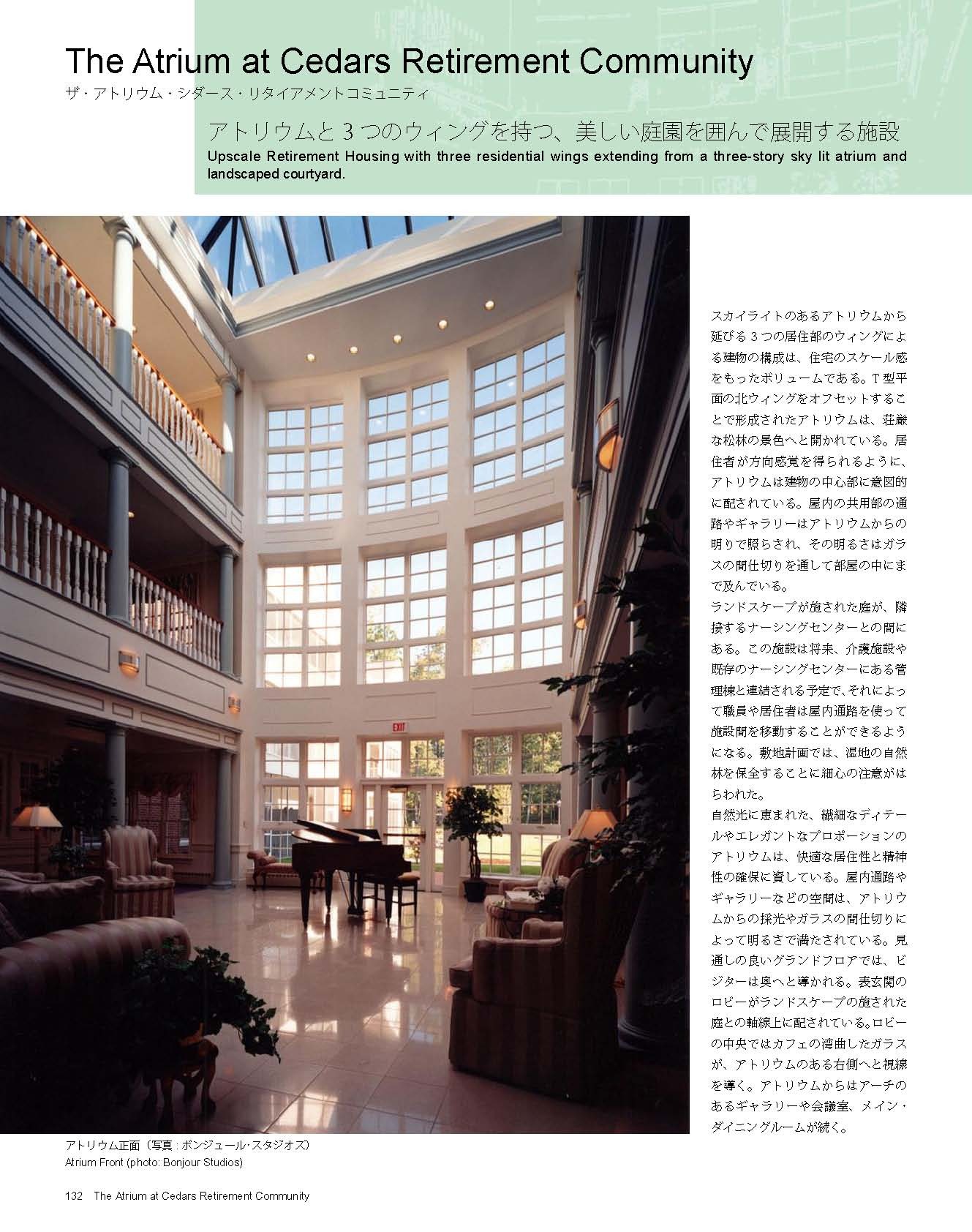 THE ATRIUM AT CEDARS PAGE 1

THE ATRIUM AT CEDARS PAGE 2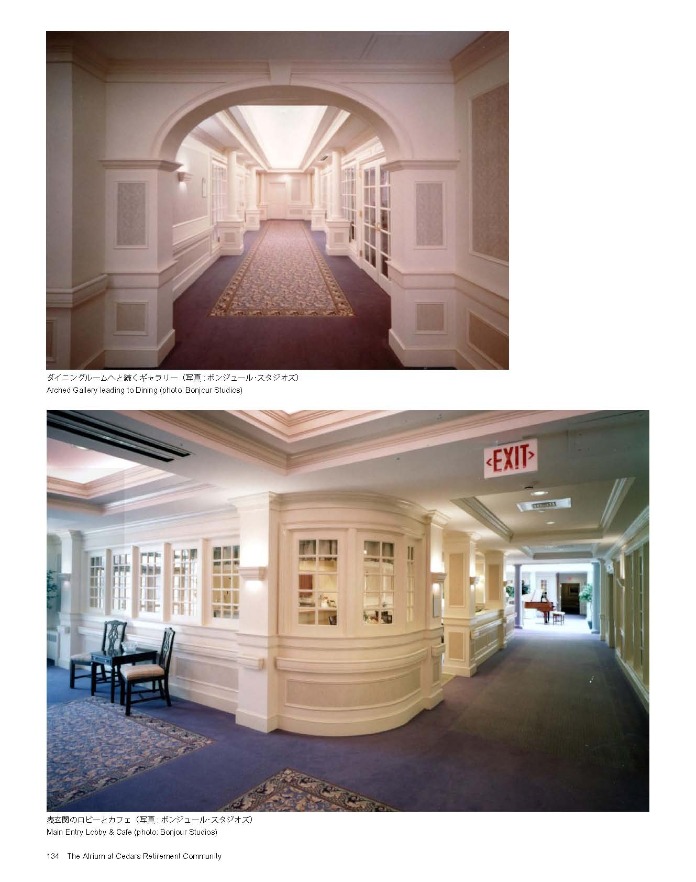 THE ATRIUM AT CEDARS PAGE 3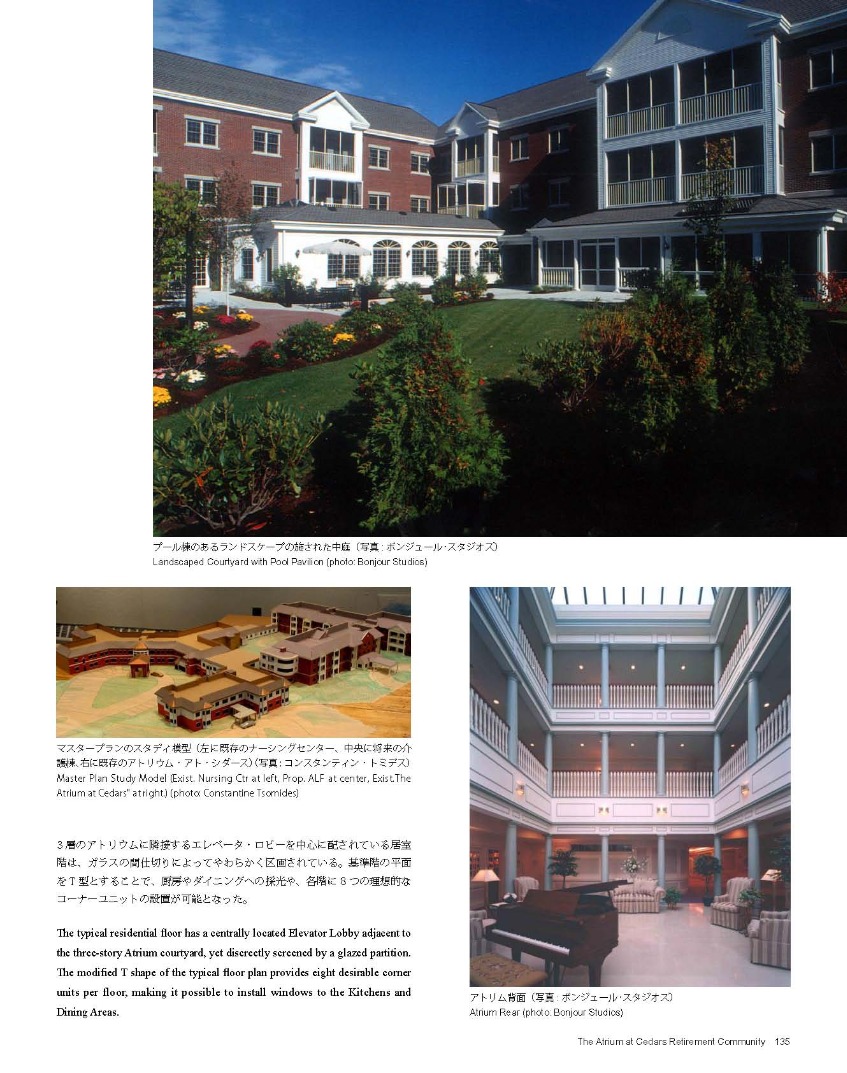 THE ATRIUM AT CEDARS PAGE 4

THE ATRIUM AT CEDARS PAGE 5

THE ATRIUM AT CEDARS PAGE 6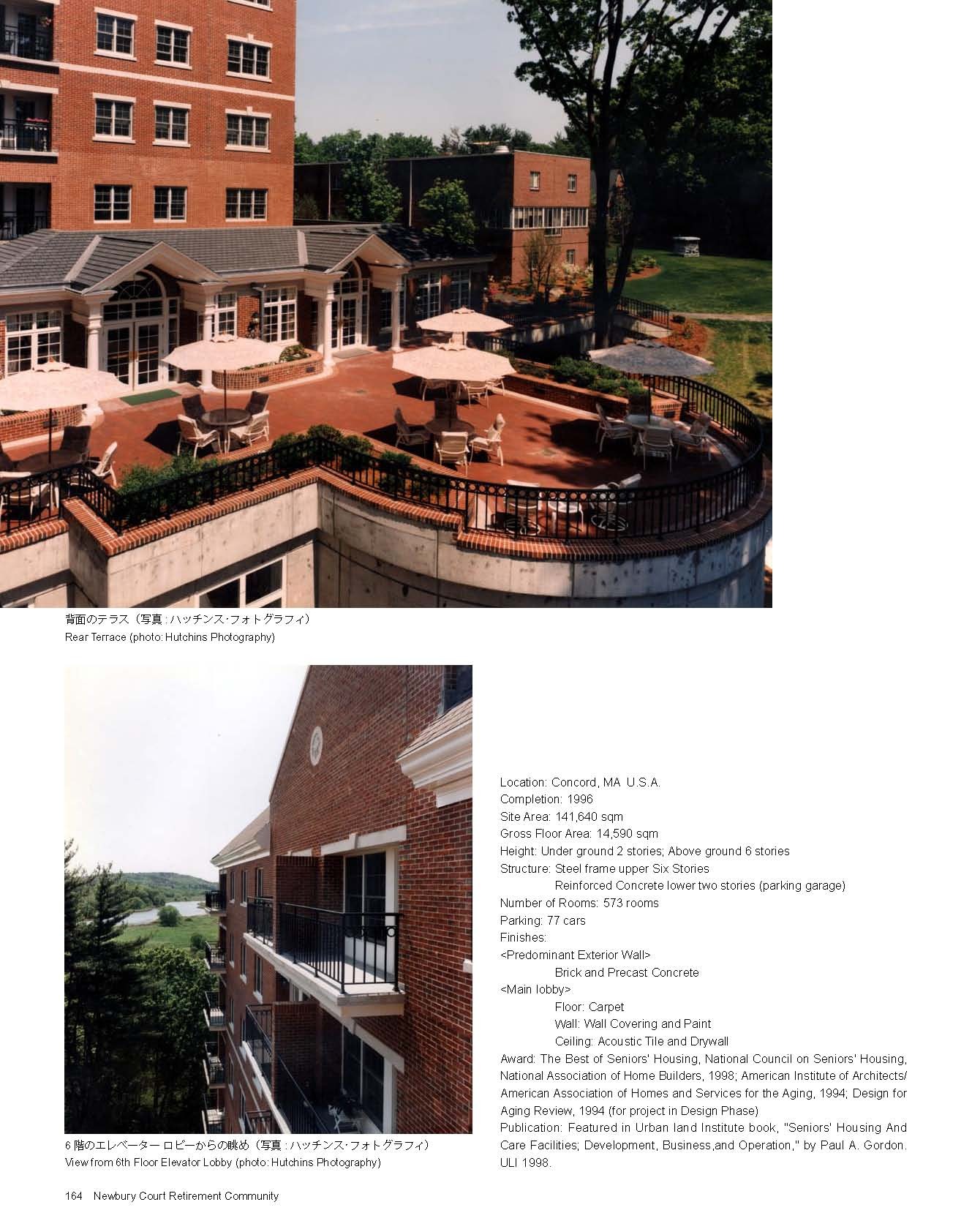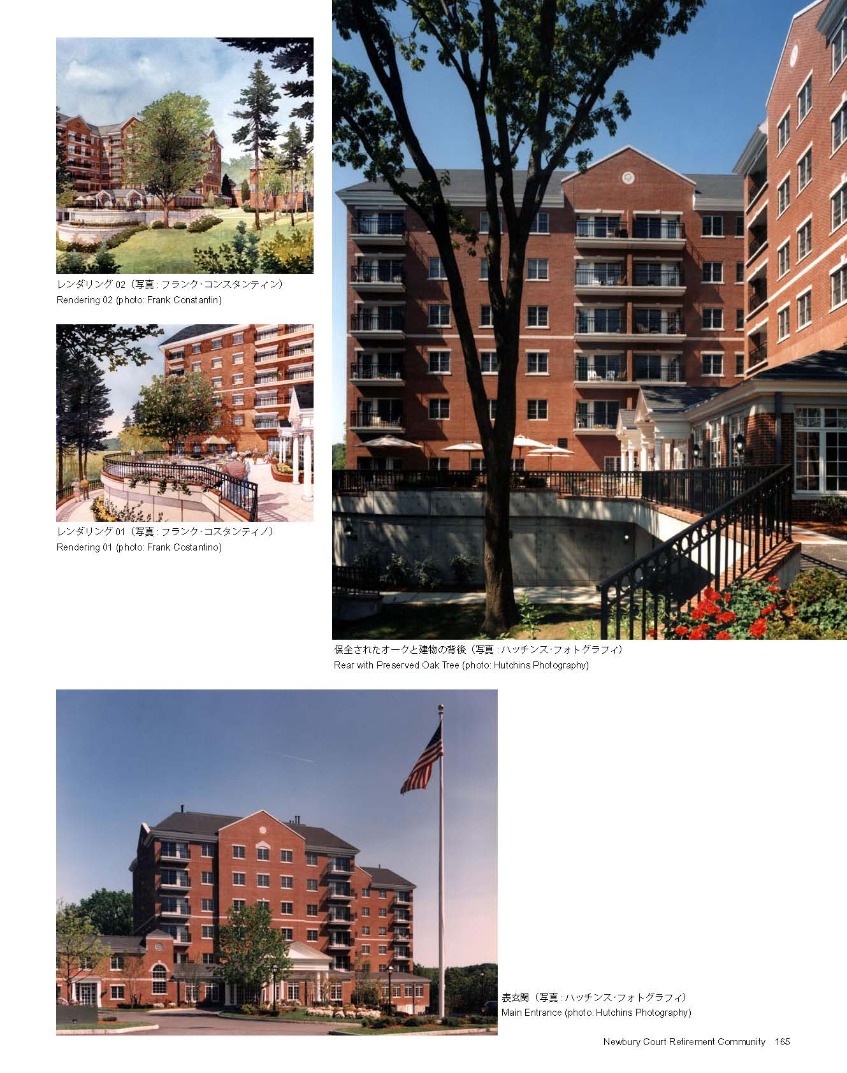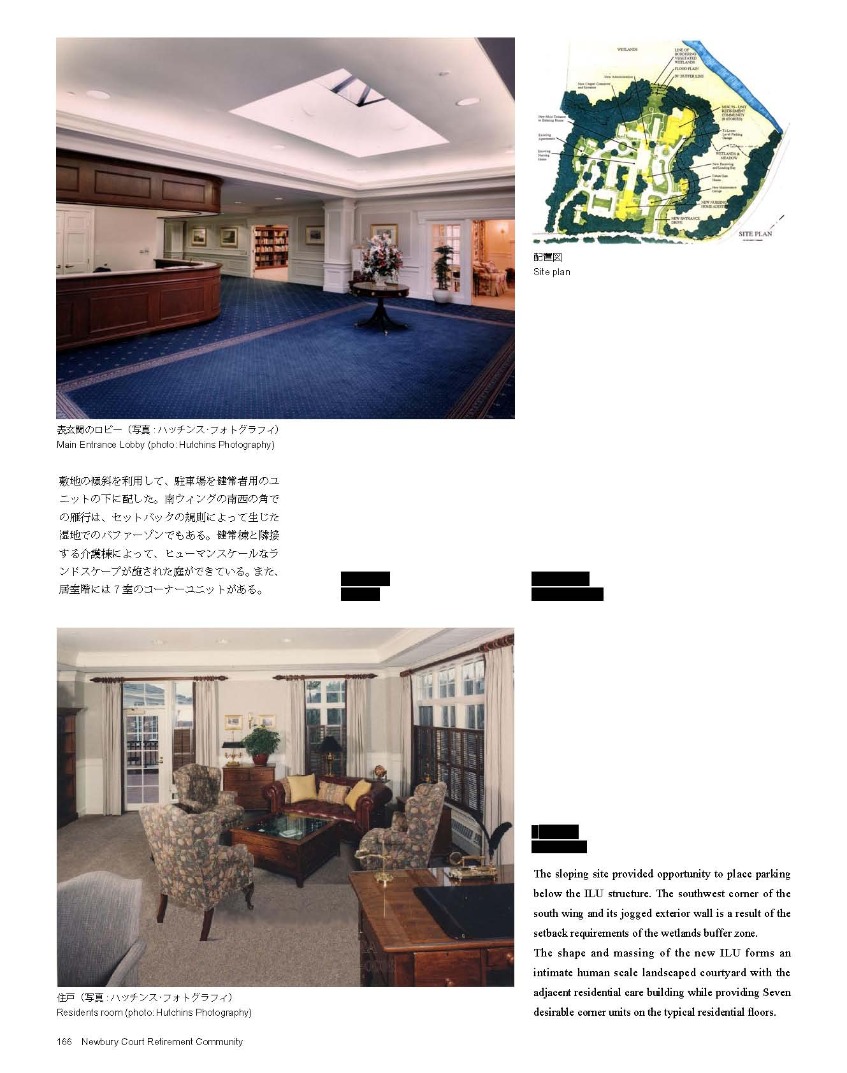 Retiring in Style Around the World: A new hard cover book published in November, 2006, by the Graphic-sha Publishing Co. Ltd, Tokyo, Japan, publishers of high quality books on The Arts and Architecture.

"Retiring in Style Around the World" is a comprehensive guide to some of the most luxurious retirement complexes to be found in countries such as Japan, Europe and the U.S. for today's senior citizens. The collection reflects the changing needs and diverse preferences of the elderly today, who pursue high quality homes with both traditional and contemporary touches and state of the art facilities."

A total of 38 Projects by 24 Architects ( 9 from the USA, 15 from Japan and Europe) are profusely illustrated.
Featured Projects:
Atrium at Cedars - Portland, ME