LOOMIS HOUSE NURSING CENTER
Holyoke, MA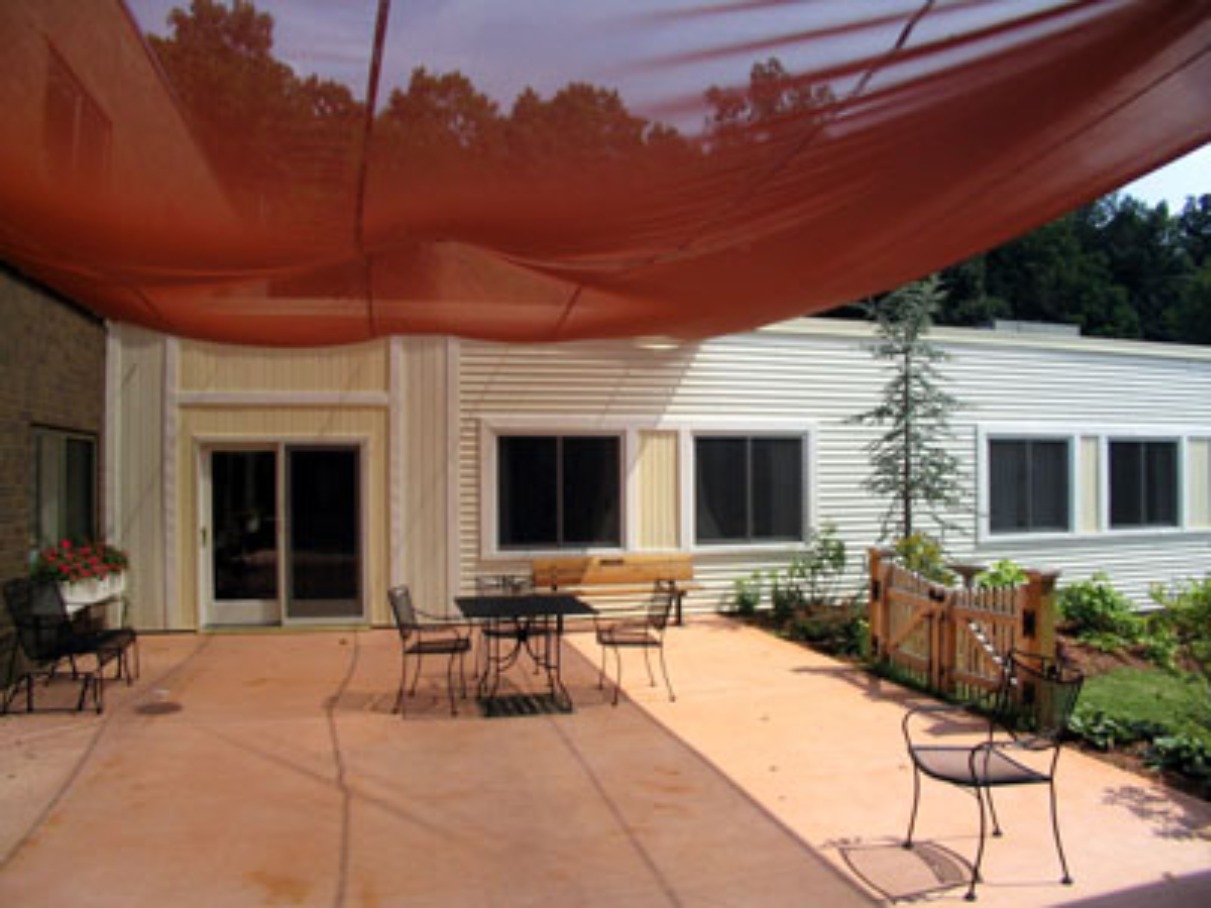 NEW RESIDENT TERRACE & ONE STORY WING ADDITION

WEST ELEVATION- NEW ONE STORY WING ADDITION

RENOVATED FIRST FLOOR LIVING ROOM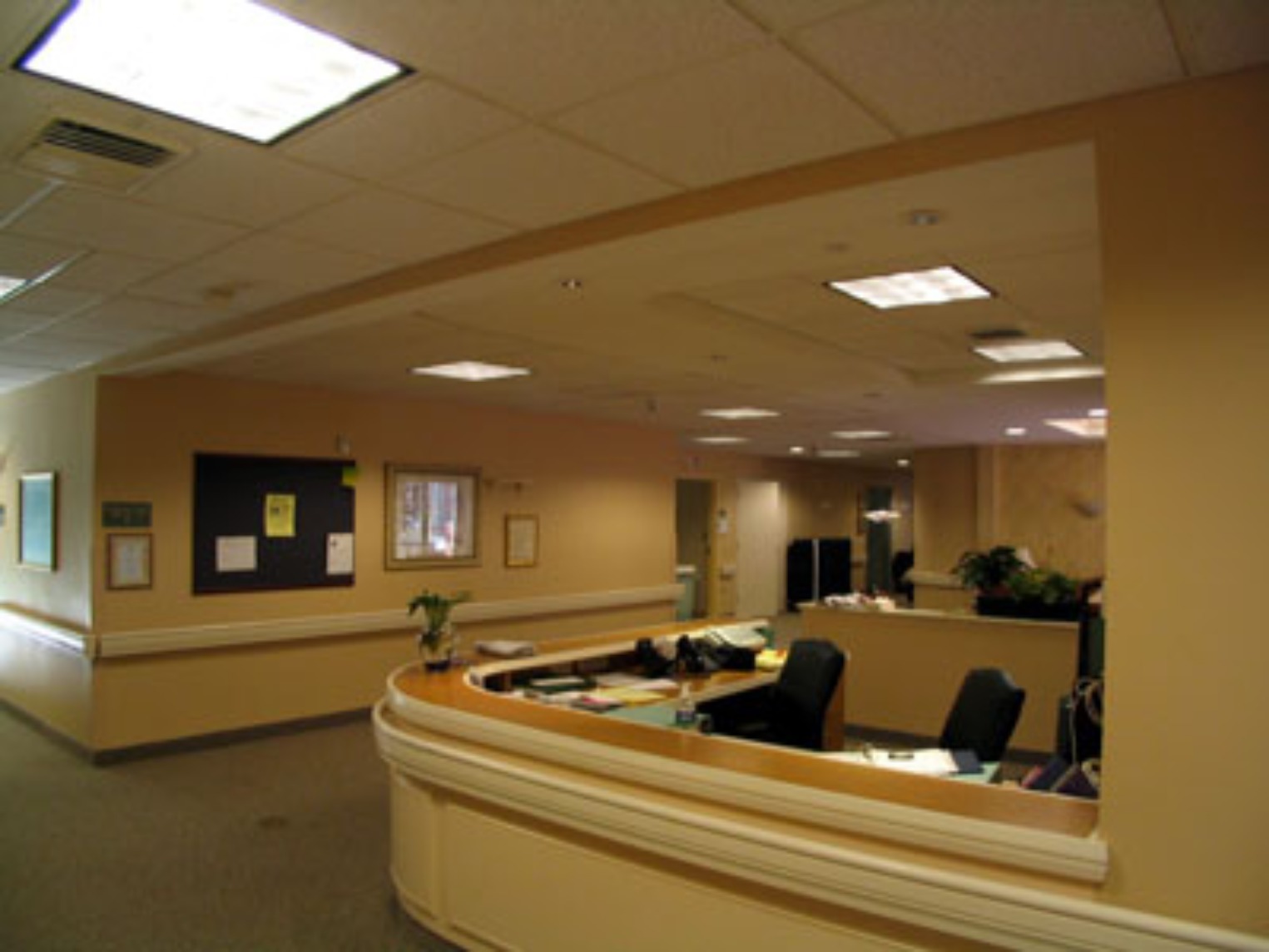 JUNCTURE AT NEW WING ADDITION

Alterations & New One-Story 17-Bed Resident Wing Addition

The New One Story Addition at the rear of the Nursing Care Facility, as well as the small Physical Therapy Addition adjacent to the west front entry, provide a brightly colored, cheerful counterpoint relief to the existing brown brick buildings.

The translucent sun shade fabric hung over the new Courtyard Terrace formed by the new Wing Addition filters the hot rays of the noon sun while allowing water and air to penetrate and residents to still view the clouds and sky. The soft hanging fabric canopy provides yet another counterpoint to the streamline rendered brightly colored New Wing Addition.
The existing 1972 Nursing Center was in desperate need of revitalization and expansion. The 80-Bed Skilled Nursing Facility was completely renovated on the inside as well. The First Floor Resident Room Wing was interrupted at mid-point by the new 17-Bed Addition with a sweeping curved Nurses Sub-Station located at the intersection and providing a welcome relief to the long monotonous corridor. New light fixtures were installed throughout the existing facility to provide a higher level of lighting.


The new 17-Bed Addition contains 8-Semi-Private Rooms and one Private Room. The new Semi-Private Rooms were designed slightly wider than the conventional in order to accommodate beds placed on opposite walls, staggered from each other or perpendicular, as in the end rooms, thus providing each bed with its own private area and individual window to the outside daylight and views.

Client: Loomis Communities

Project:
New 17-Bed Addition
Alterations: 75-Beds
Total: 92 SNF Beds

Site Area: 5.4 acres

Gross Building Area: 34,000 GSF