ARCADIA HALL
STUDENT HOUSING
Keene, NH
EXTERIOR RENDERING: SOUTH FACADE
APARTMENT WINGS REACH OUT TO COLLEGE CAMPUS; STUDENT PRIVATE BEDROOMS ARRANGED INTO THIRTY-EIGHT 3-4 BEDROOM SUITES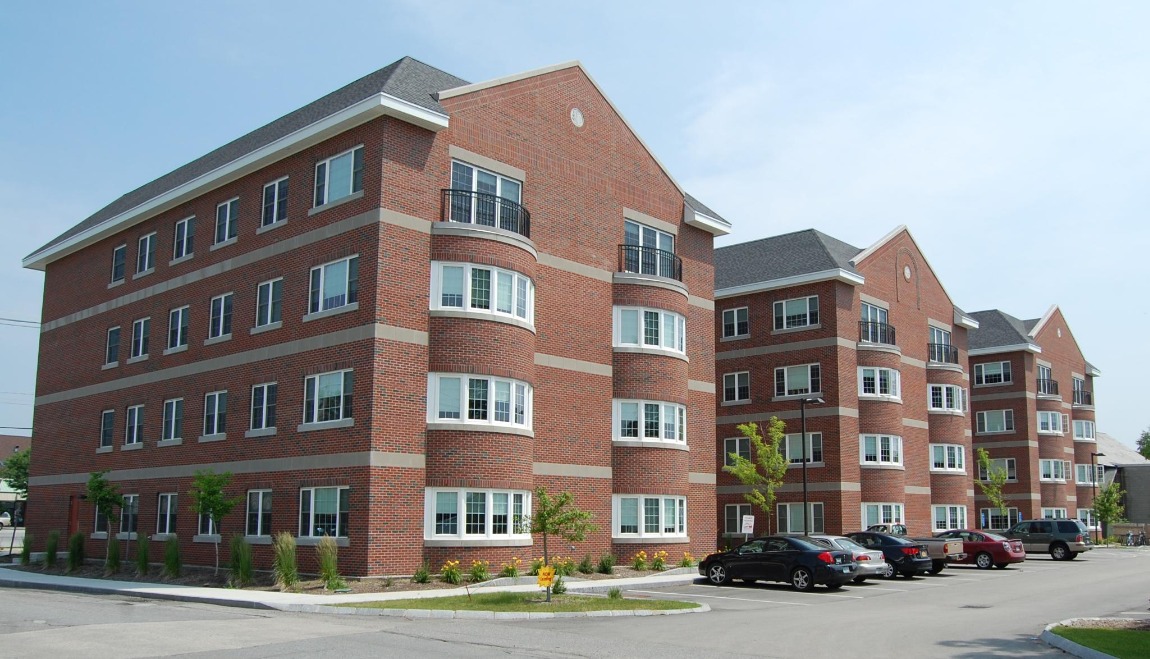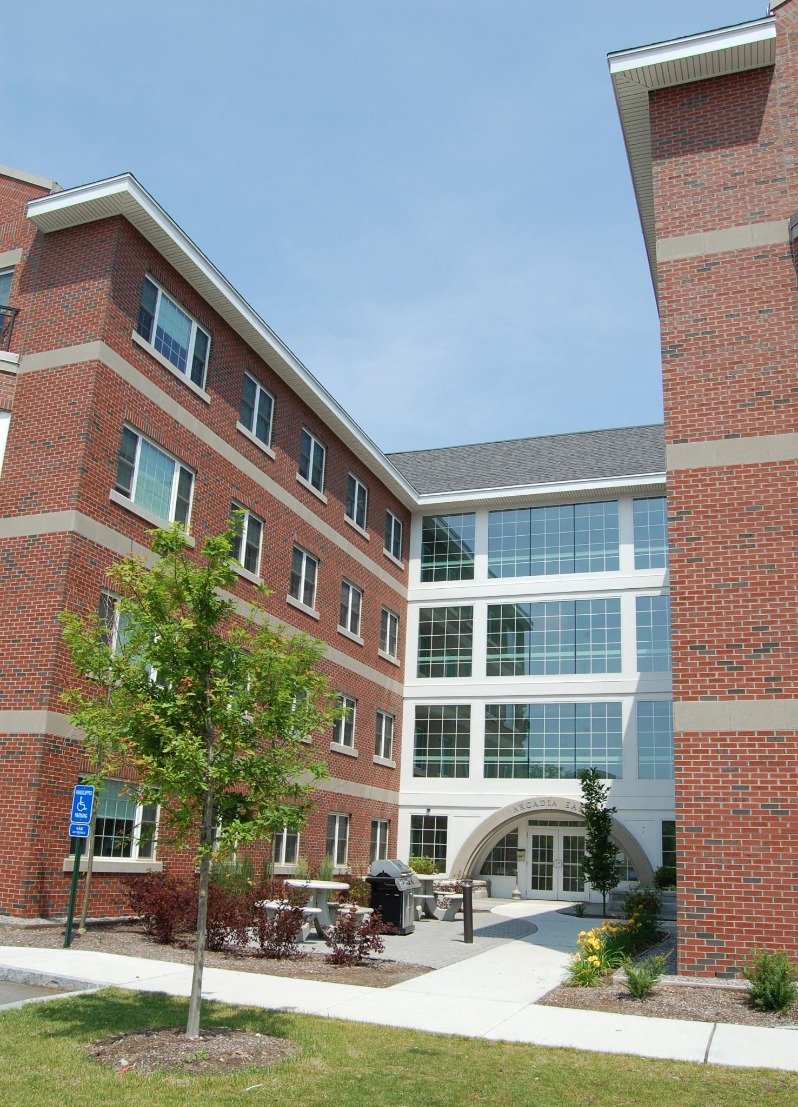 SOUTH ENTRY, EAST COURTYARD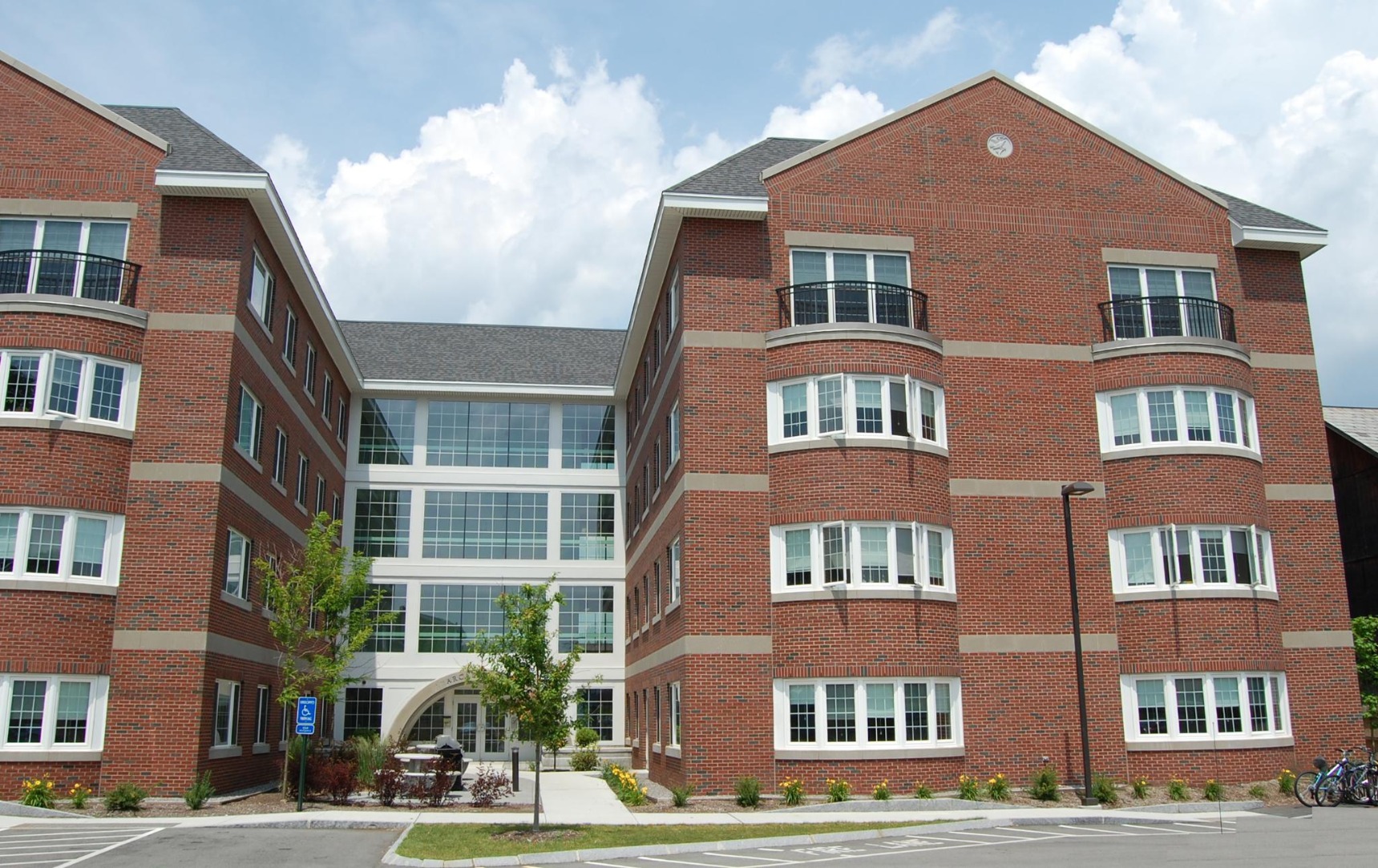 SOUTH FACADE, EAST COURTYARD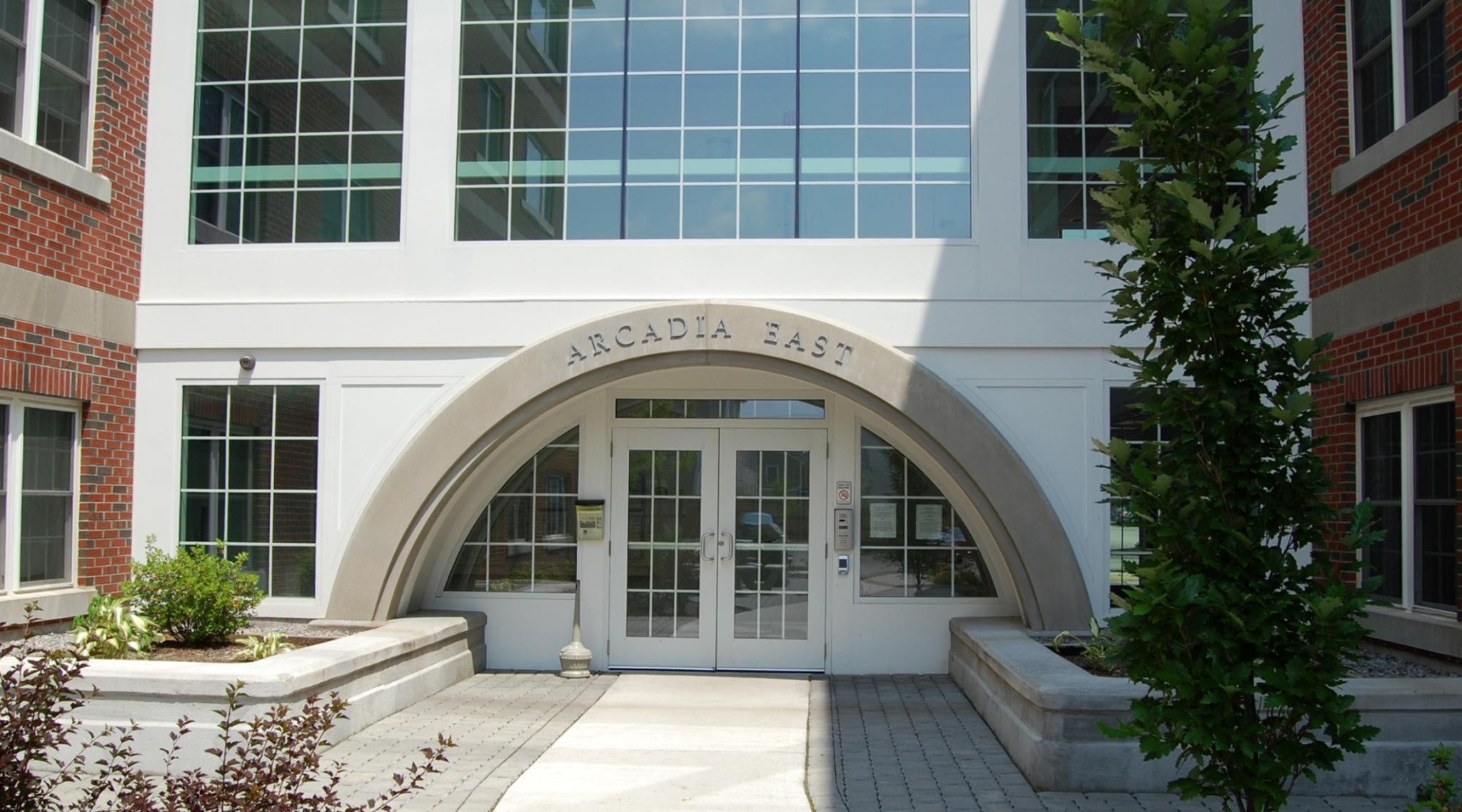 PRECAST CONCRETE ARCHED ENTRANCE "ARCADIA EAST"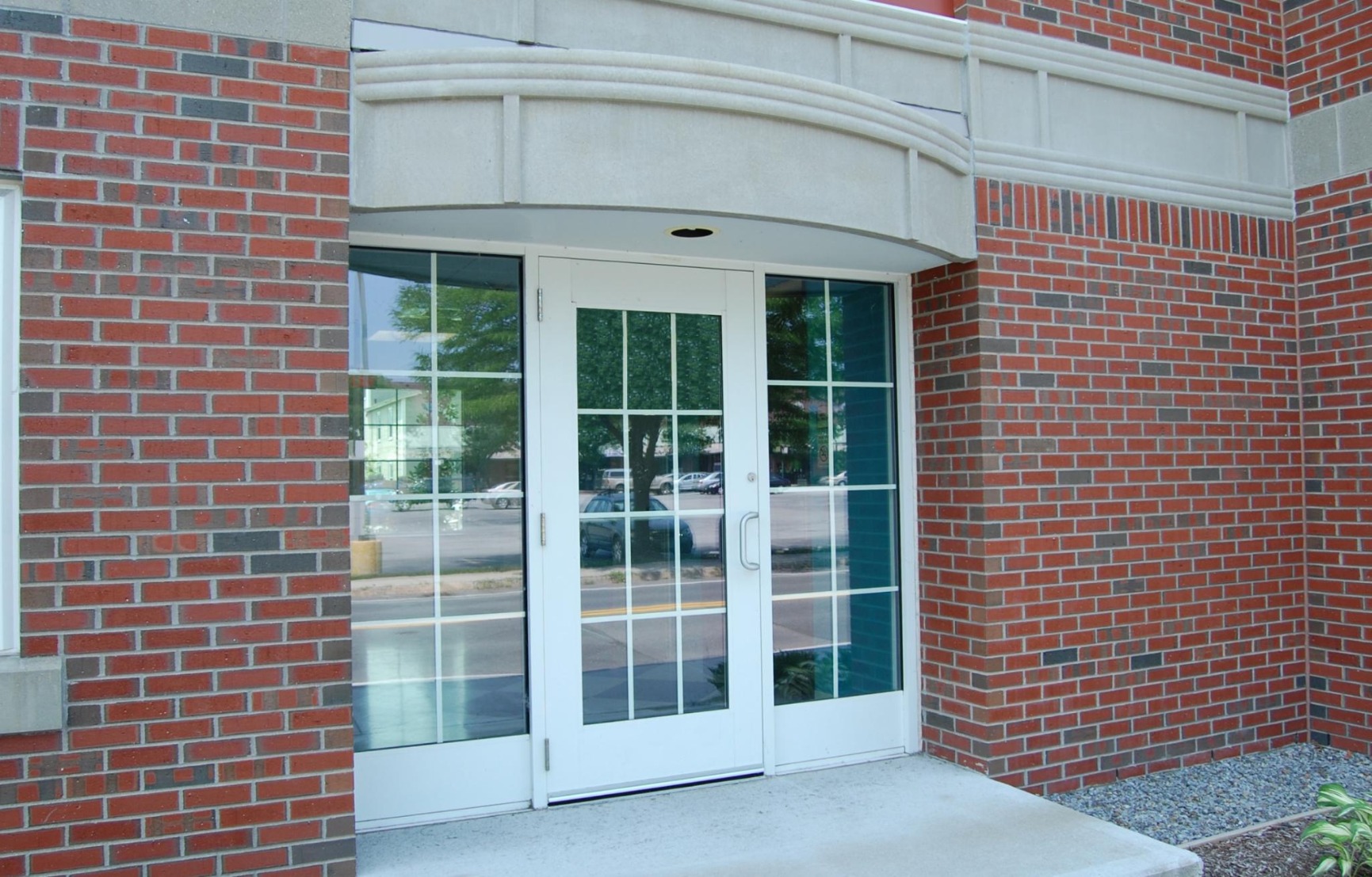 PRECAST CANOPY AT NORTH ENTRANCE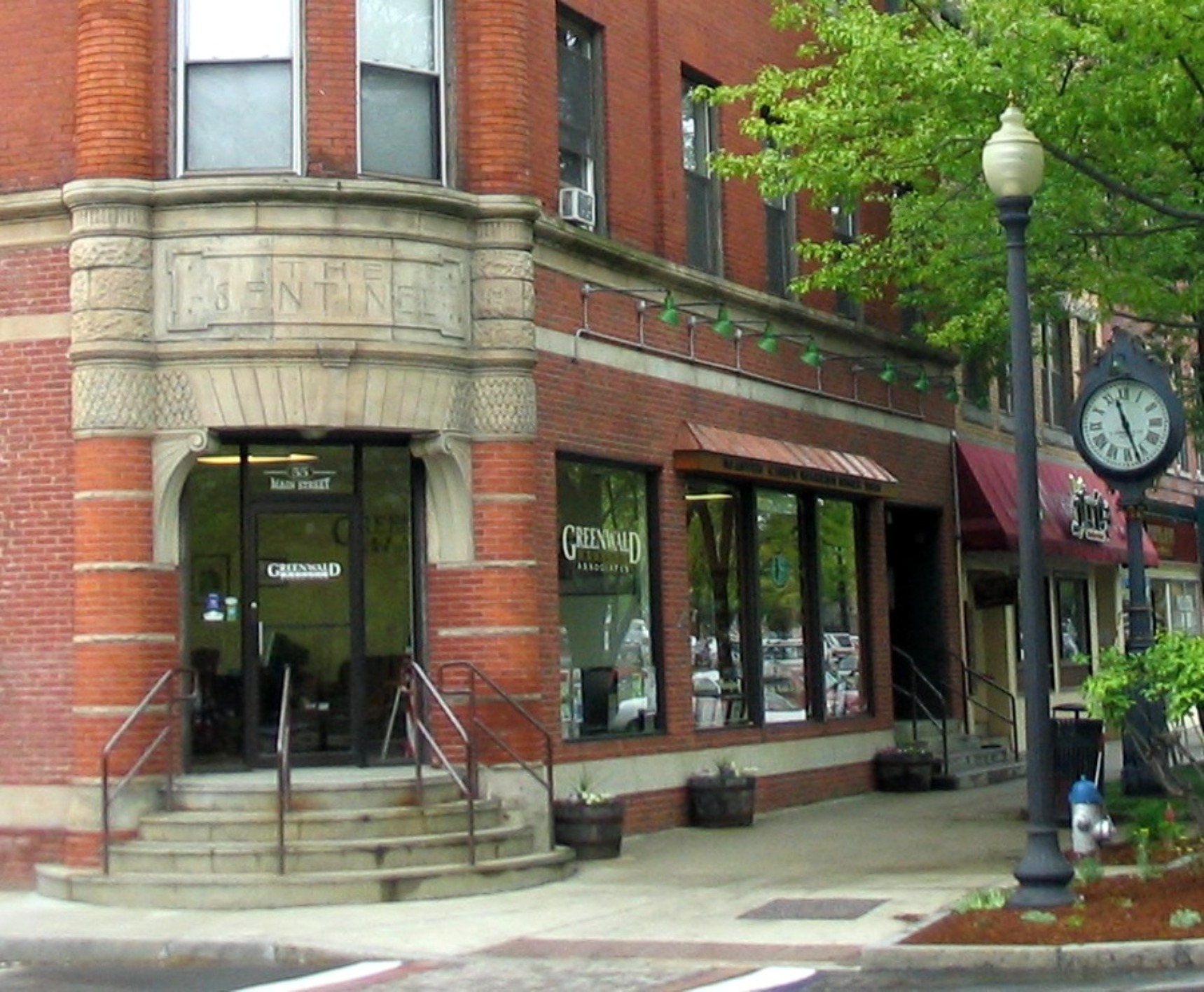 HISTORIC STERLING BUILDING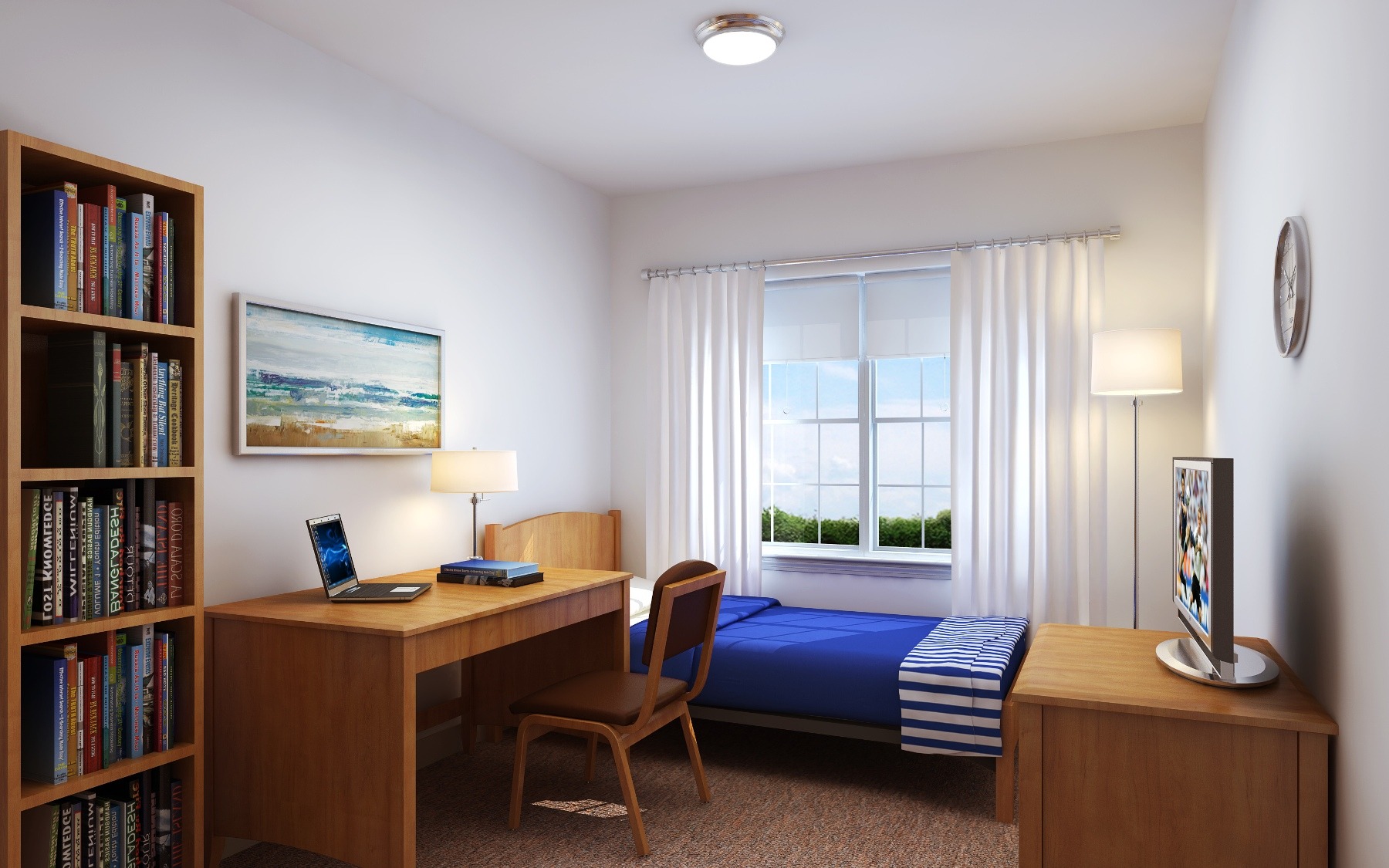 INTERIOR RENDERING: TYPICAL STUDENT BEDROOM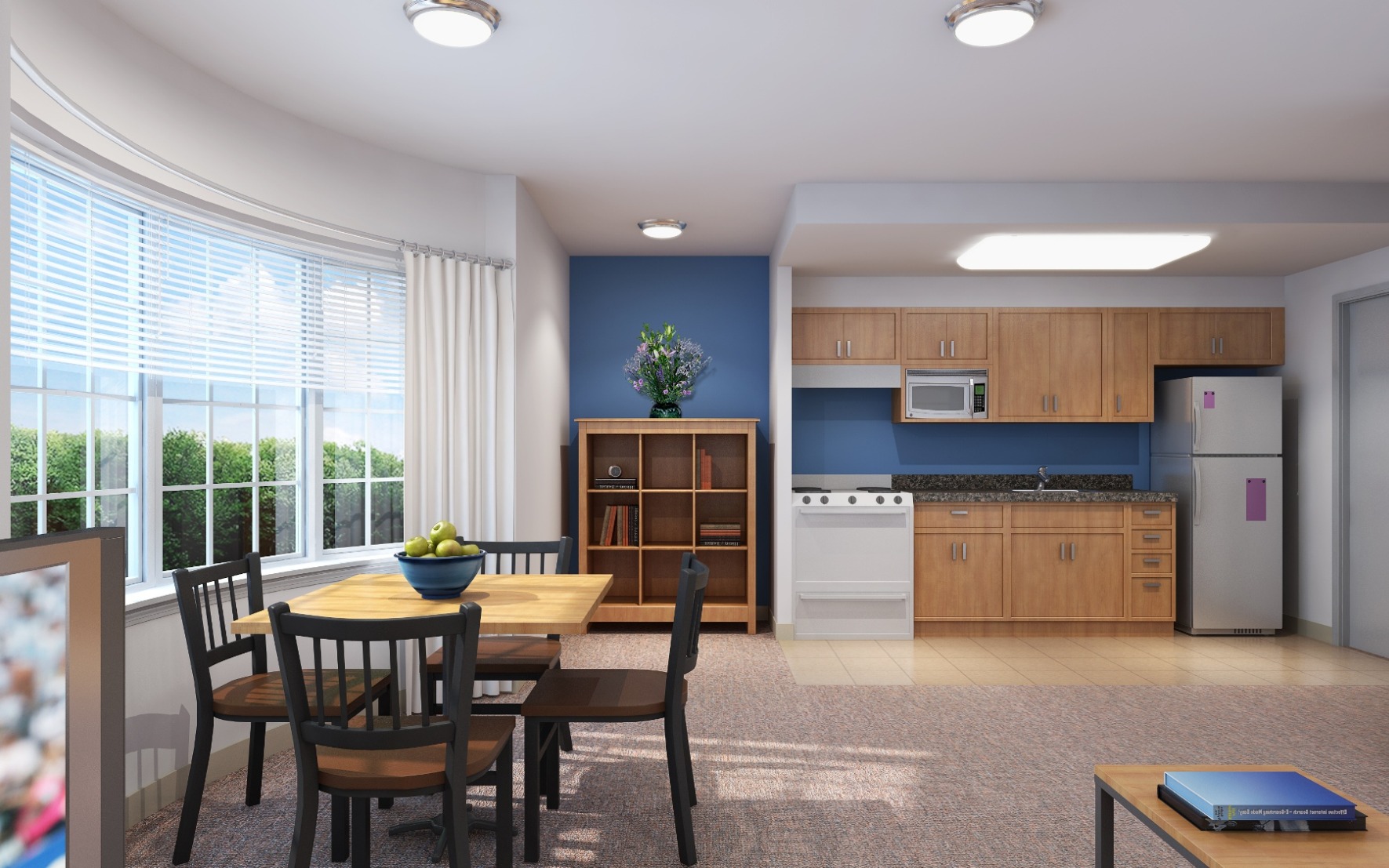 INTERIOR RENDERING: TYPICAL APARTMENT KITCHEN & DINING AREA

INTERIOR RENDERING: LIVING ROOM & DINING AREA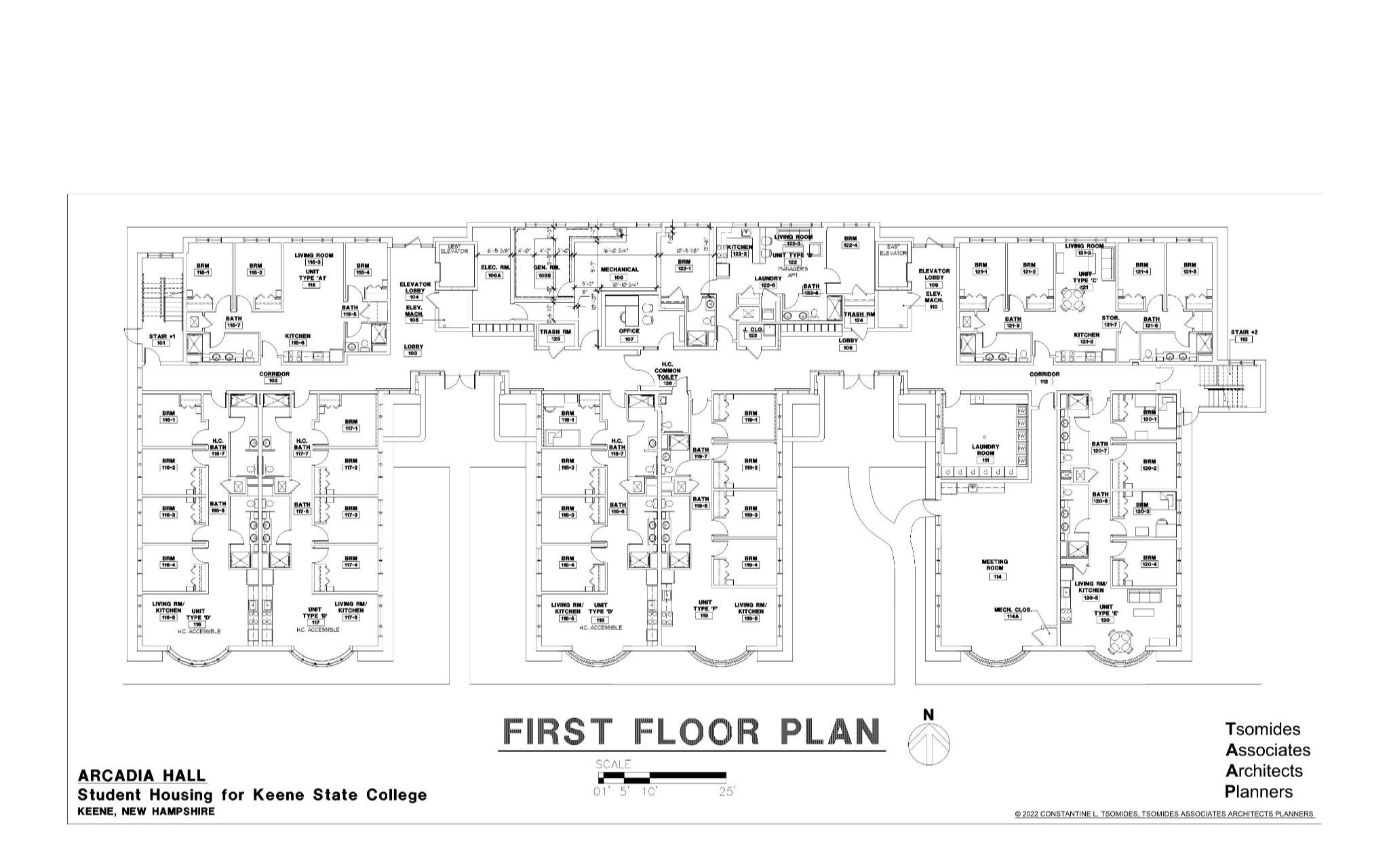 Completed: August 2012

Arcadia Hall is a recently constructed 138-Private Bedroom Student Housing Facility located near Keene State College. The innovative four story, 57,000 square foot building with its handsome colored natural red brick face with precast concrete banding and sills is articulated by three gabled end apartment wings facing south toward the main campus (pictured in the rendering) and feature two distinctive precast concrete arched entrances (Arcadia East and Arcadia West) welcoming students through landscaped courtyards.
​The opposite north facing Emerald Street side of the building was designed to harmonize with Keene's distinctive architectural character found in its downtown buildings. The roof cornice line and intricately formed precast Emerald Street entrances reflect architectural features found in the historic Sterling Building located a few blocks away at the corner of Emerald and Main Street.

Each student has their own Private Bedroom which are arranged in three and four-bedroom Apartment Suites, each with its own Living Room (many with spacious bay window sitting areas) full Kitchen and Dining area. Two full Bathrooms are provided for every apartment suite, each with two 4 ft x 3 ft prefabricated showers and separate vanity lavatory for every student.

Spacious circulation and sitting/lounge areas fostering a living/learning environment are located on every floor along the south facing special floating glass façade which infuses the interiors with natural daylight while its special energy saving solar shading insulating qualities prevents sun glare and excessive heat build-up.

On the First Floor students are provided with a large Meeting Room which can be used for informal seminars and student collaboration and includes a Kitchenette/Café for special functions. A large multi-purpose Laundry Room located adjacent overlook the landscaped courtyard. Two separate Elevator Lobbies facilitate efficient access to upper floors.

The building was designed in compliance with the latest building energy code requirements and features high efficiency Energy Star kitchen appliances, low water use toilets and low flow shower heads, low-e energy efficient windows and doors, acoustical ceiling tiles with recycled content, low V.O.C. (volatile organic compounds) and low odor primary interior paints, low maintenance natural brick exterior, and energy efficient light fixtures are just some of the features to be found in this cutting edge residence.