DYER LIBRARY & SACO MUSEUM
PROPOSED CULTURAL CENTER OF SOUTHERN MAINE
Saco, ME
DYER LIBRARY NEW MAIN ENTRANCE (COMPLETED IN 2006)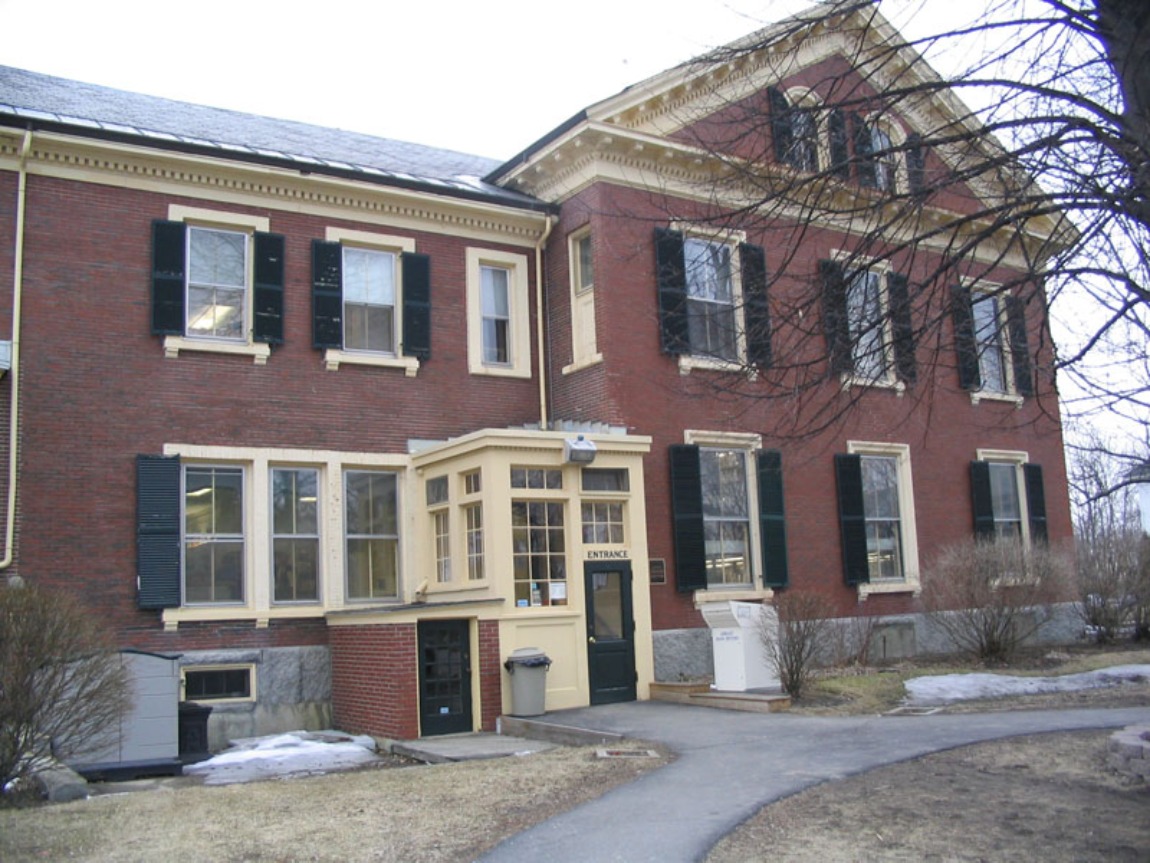 DYER LIBRARY MAIN ENTRANCE- BEFORE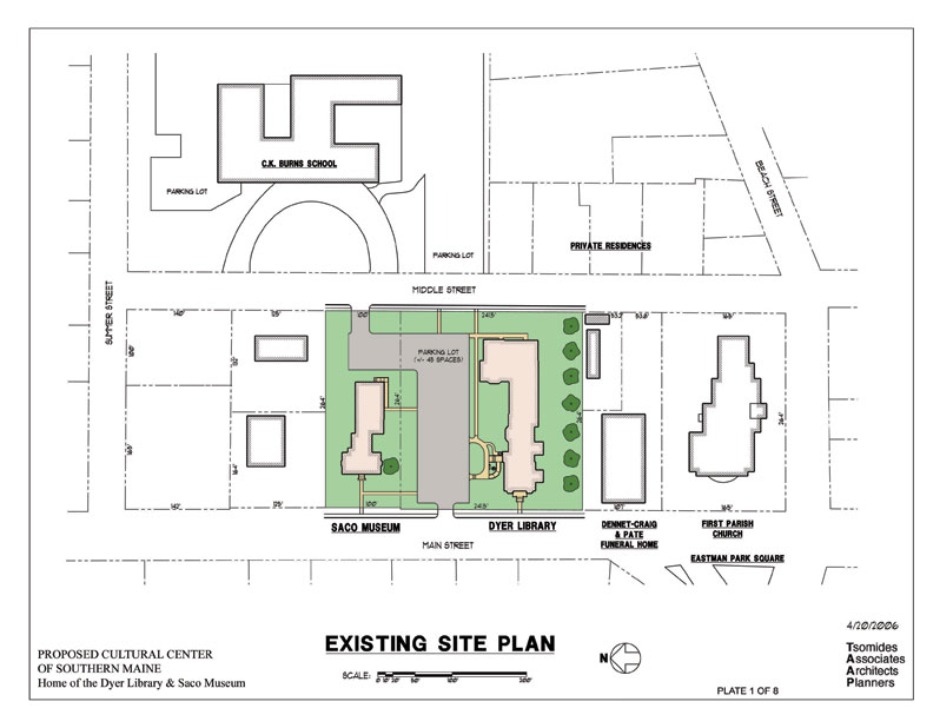 PROPOSED MASTER DEVELOPMENT SITE PLAN

UNIFIES YORK INSTITUTE MUSEUM AND DYER LIBRARY TO CREATE A CULTURAL CENTER

Feasibility Study/ Master Development Plan:
The Proposed Cultural Center is envisioned as a two story structure spanning the entire width of the existing parking lot with its Main Entrance, vehicular drop off and short term parking in the front; with the Museum Entrance on the left portion and the Library Entrance on the right. The sparkling two story glass and brick Pavilion will be seen from Main Street through a forest of lacy trees and a landscaped garden courtyard.

The Dyer Library and Saco Museum will continue to function in their respective structures, each self sustained but supportive of the other, connected by a new transparent, warm, inviting , glass and brick structure that complements the two historic brick edifices without distracting from or competing with their architectural prominence and presence.

The Proposed New Cultural Center Pavilion will contain, on the Museum side; Museum Reception Desk and Gift Shop Area, Elevator
(taking Visitors up half a level to the First Floor of the Saco Museum Galleries, entering the Museum from the south side). Large Reception Gallery & Lecture/Classroom for lectures, classes, films and concerts. On the second floor will be new Museum Offices and a Conference Room with connections to the existing Second Floor Galleries. Improved circulation will provide continuous movement through the museum galleries, from one to the other, without having to backtrack.

On the Library side will be the Learning Commons and Cafe, a social hub of activity where exchange of ideas and help in finding information, can be found; a wireless hotspot gathering place for young and old alike, where people would go for research, study and social interaction. It will also contain a Children's Theater. The second floor will contain private Reading Alcoves and Lounges. A new barrier free accessible two story Book Stack Wing is proposed on the south side.

The Pavilion will connect to the Library at two locations: One tying into the Children's Wing at the new Entrance Vestibule to the Deering Meeting Room and the other to the newly constructed Library Entrance Vestibule and Handicap Ramp.

A new two story brick and white clapboard faced Parking Structure will be constructed directly in back of the Pavilion on the existing property discreetly screened with an architectural facade.

The new Pavilion represents a Cultural Center and beacon of learning with an expanded demographical reach and draw encompassing the Saco-Biddeford and Old Orchard Beach communities and beyond.