STONE VILLAGE HOUSE
PRIVATE RESIDENCE
Central Arcadia - Peloponnese, Greece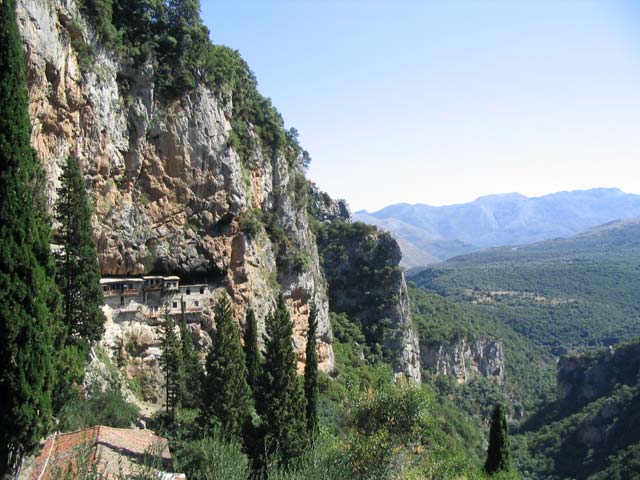 MONASTERY OF PRODROMOS

PHOTO CREDIT: CONSTANTINE TSOMIDES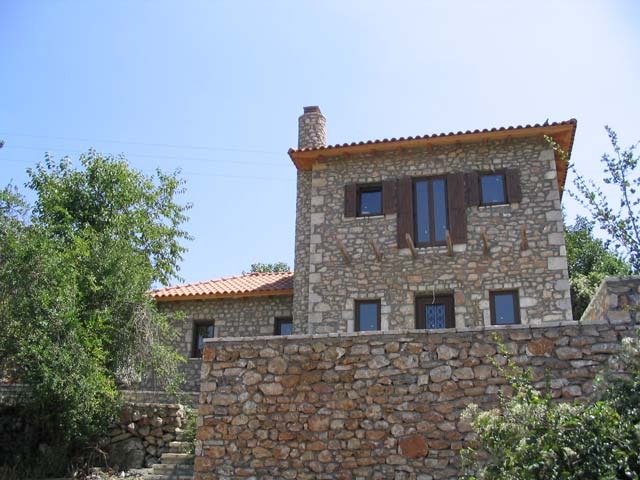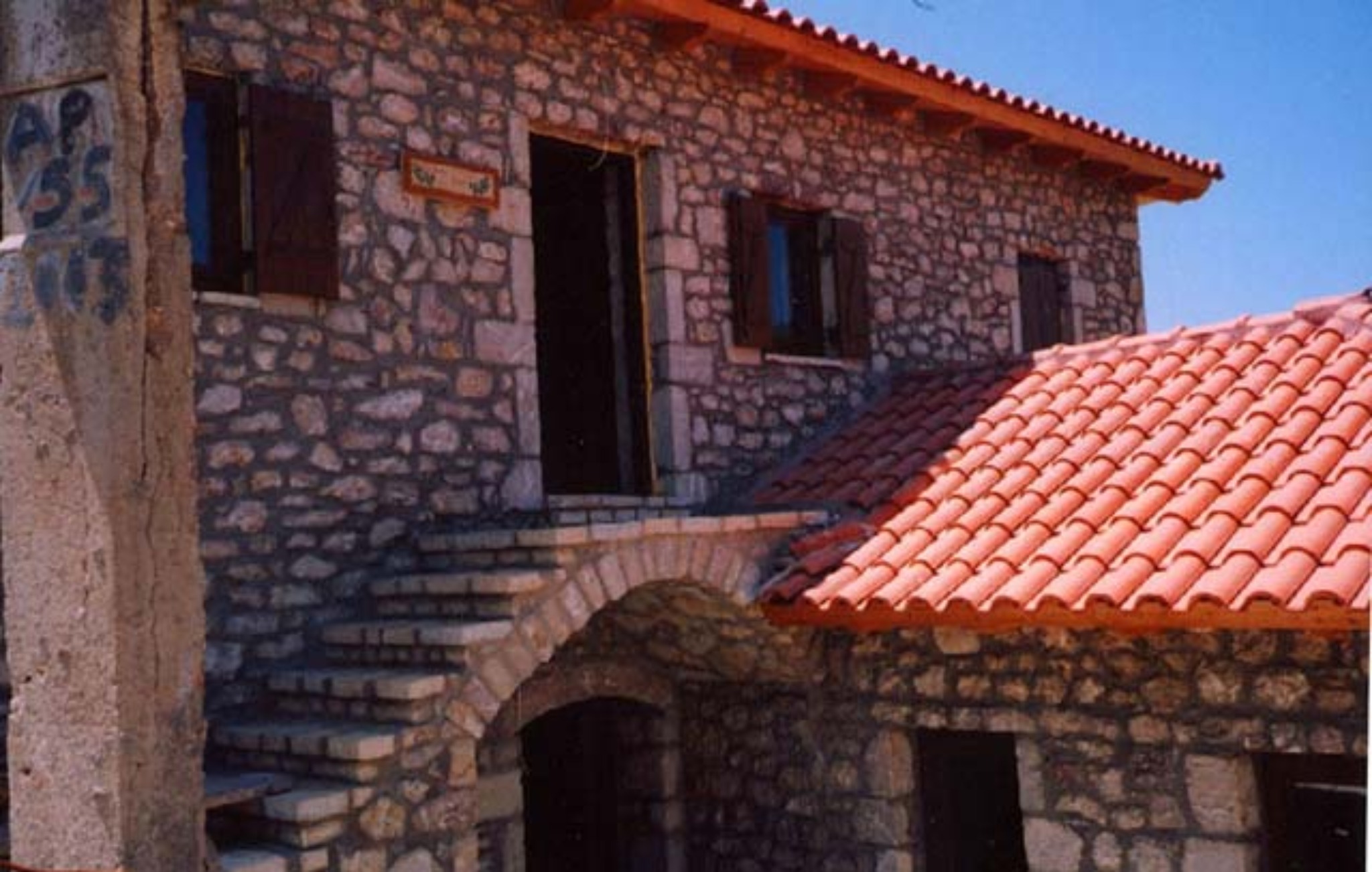 STONEWORK DETAIL: COURTYARD STAIR TO SECOND FLOOR
OVER ARCHED ENTRY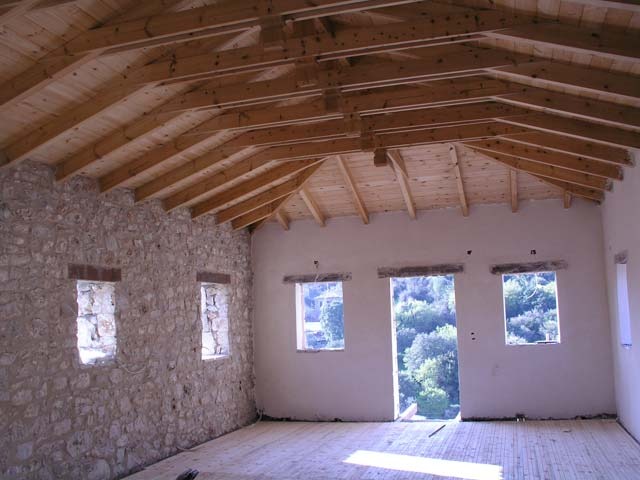 SECOND FLOOR INTERIOR, NEARING COMPLETION

Sixteenth Century Byzantine Monastery of Prodromos cut into the mountain side high above the Gorge of the River Loussios where, according to mythology, Zeus was bathed as an infant and Alexander the Great's mummified remains were transported from Alexandria, Egypt, to be buried deep within the Loussios Gorge, returned to the land where his ancestors roamed.
Stone Village House, El. 2,500 ft
Construction progress photo,
September, 2009

Northwest Elevation facing mountains & monastery.

7 Kilometers north to the historic Loussios Gorge and River.
15 Kilometers north to the Monastery Prodromos, El 4,100 ft.
50 Kilometers south to Bassae and the ancient Temple of Apollo Epicurius ( 420 B.C.)
80 Kilometers north to ancient Olympia, site of the original Olympic games.