MARILLAC RESIDENCE RESIDENTIAL CARE FACILITY
MOUNT SAINT VINCENT
Wellesley, MA
EXISTING BUILDING FRONT ENTRANCE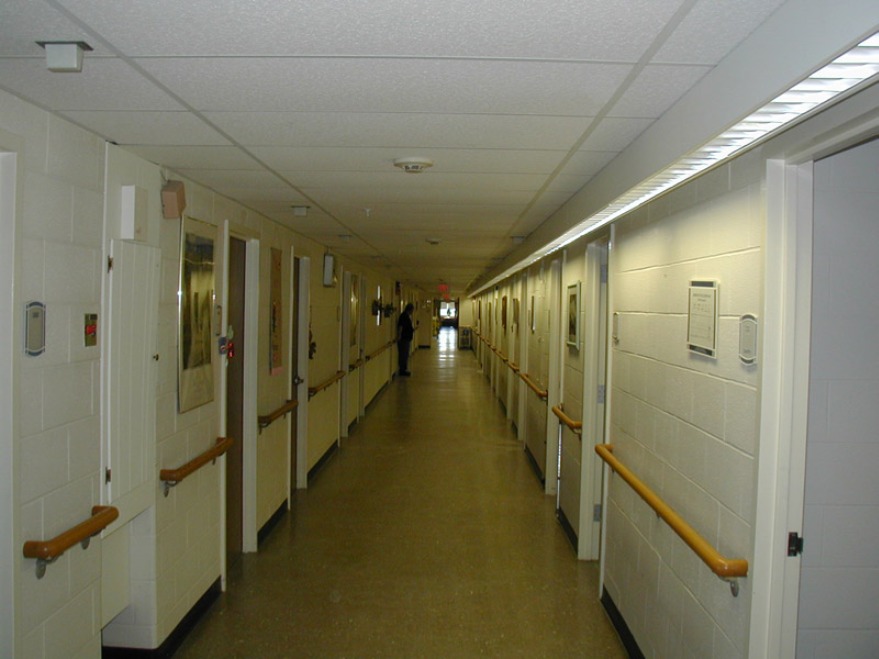 TYPICAL FLOOR CORRIDOR
BEFORE

TYPICAL FLOOR CORRIDOR
COMMUNITY ROOM ON LEFTAFTER
TYPICAL RESIDENT ROOM
BEFORE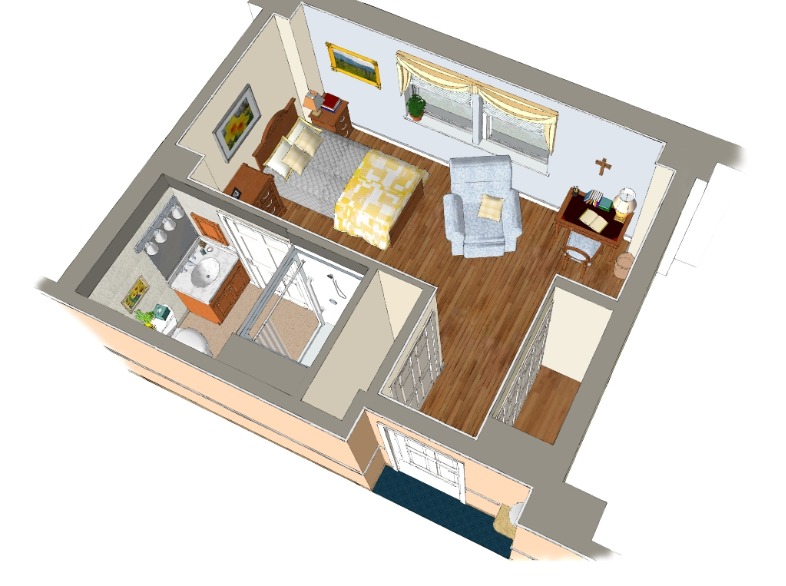 TYPICAL RESIDENT ROOM AXONOMETRIC
AFTER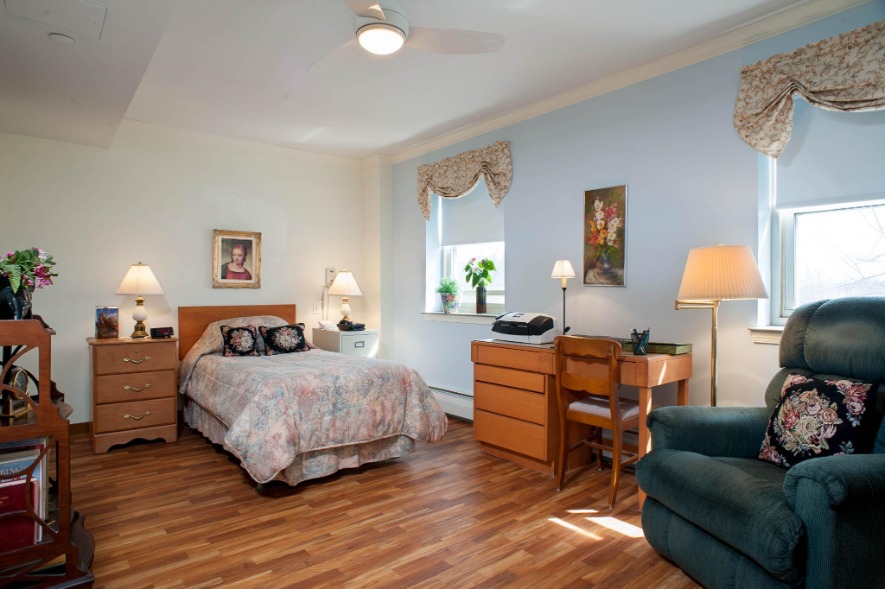 TYPICAL RESIDENT ROOM
AFTER

GROUND FLOOR STUDIO APARTMENT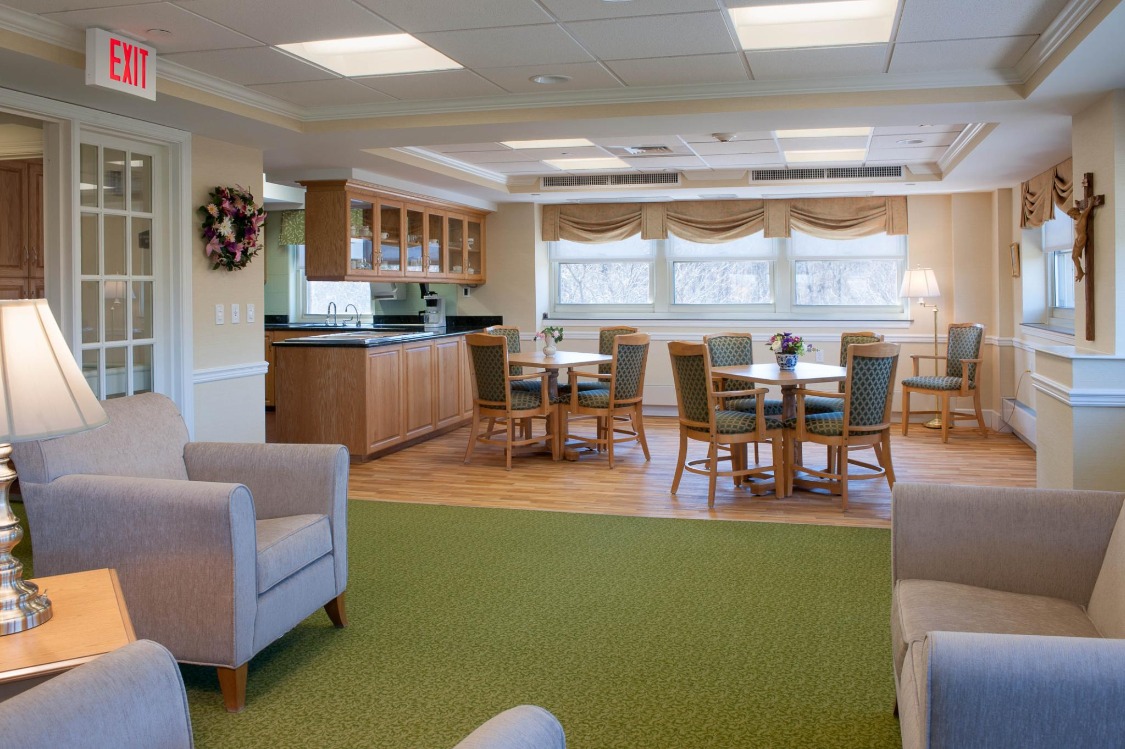 TYPICAL FLOOR PLAN, BEFORE & AFTER
FACILITY FOR THE SISTERS OF CHARITY PRIVATE STUDIO UNITS WITH PRIVATE BATHROOMS,
ORGANIZED INTO 8-9 UNIT HOUSEHOLDS CLUSTERED AROUND THEIR OWN COMMUNITY ROOM/COUNTRY KITCHEN


Alterations & Additions
ARCHITECTURE + INTERIOR DESIGN

Completed: 2017
Gross Building Area: 6 Story, 60,210 GSF

The alteration work included demolition on the First, Second, Third and Fourth Floors of the existing Residential Care Facility which contained 94 small private rooms, central bathing & toilet rooms and ancillary support space. The existing masonry Corridor partitions were removed to create open Household Community Rooms.

Each of the Residential Floors are organized into 8 - 9 Unit Households (resulting in a total of 76 new Studio Units) with the New Studio Units clustered around their own
​Household Community Room/Country Kitchen or Lounge.

The Existing Private Resident Rooms, 9 feet wide x 15 feet deep with no Private Toilet or Bath were replaced with:
Spacious 18 feet wide x 15 feet deep Private Studios containing Private Full Bathroom with easily accessible 3' x 4' Shower, separate sleeping and living areas within each suite, Clothes Closets and Storage Closet. Each Suite is individually air conditioned from a horizontal fan coil unit located in the ceiling over the Unit's entry Foyer. Heating is provided via perimeter baseboard hot water radiation.

The Construction Phasing was carefully planned to minimize disruption to the residents during construction. Alteration work was conducted vertically, i.e. the North Wing was vacated on floors 1 through 4, and isolated from the rest of the building. During construction the residents continued to have access to the necessary support functions on each floor and to the elevators for access to the Chapel, Dining Room, Ground Floor and Library.