THE OSHER INN ASSISTED LIVING FACILITY
THE CEDARS CCRC
Portland, ME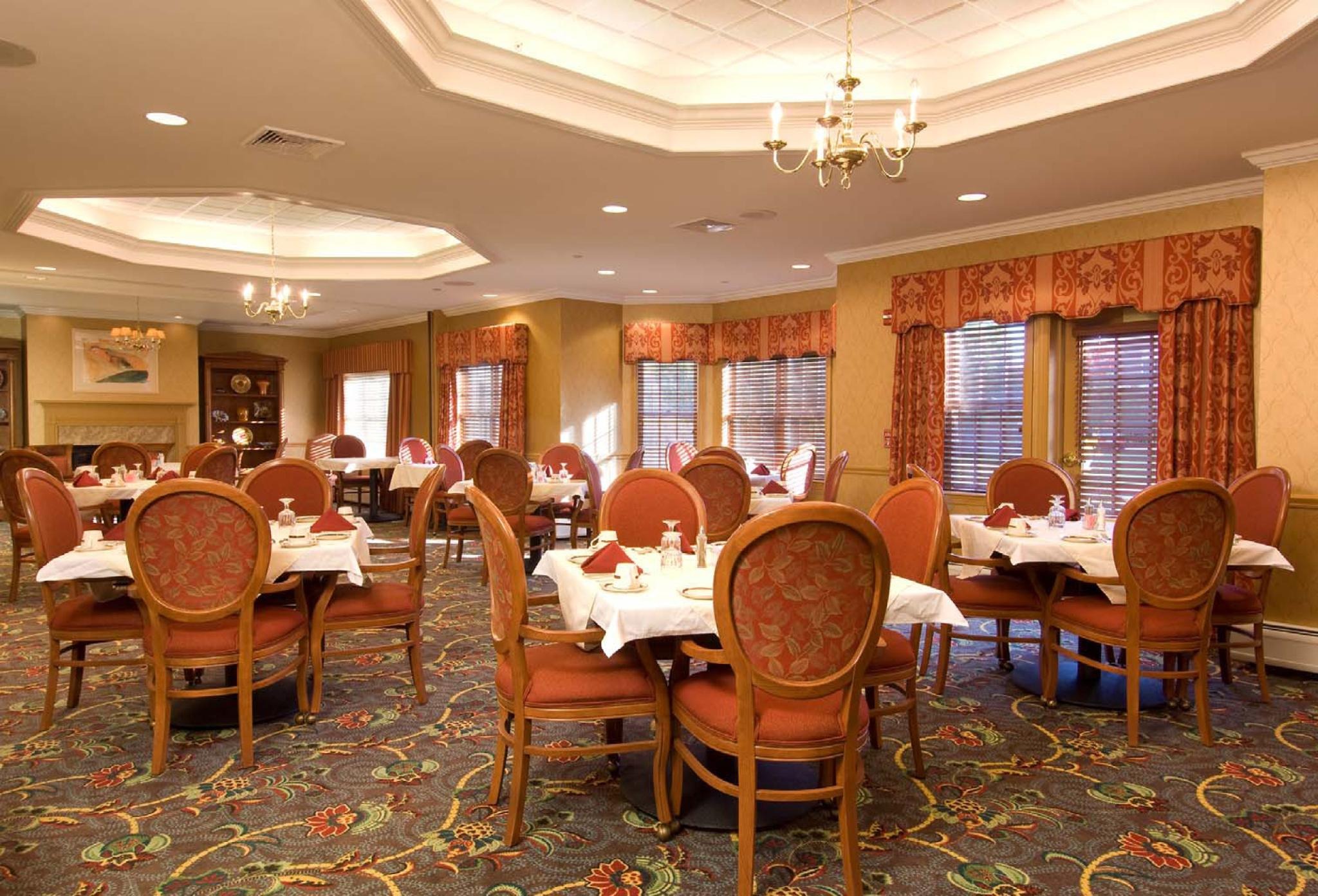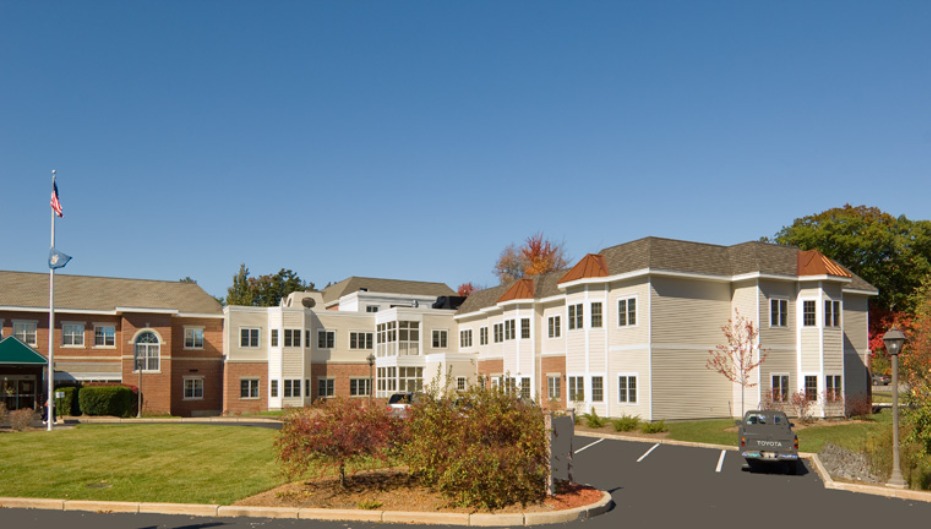 SOUTHEAST FACADE (NURSING CENTER ON LEFT)

TYPICAL ONE-BEDROOM APARTMENT LIVING ROOM (BEDROOM ON RIGHT)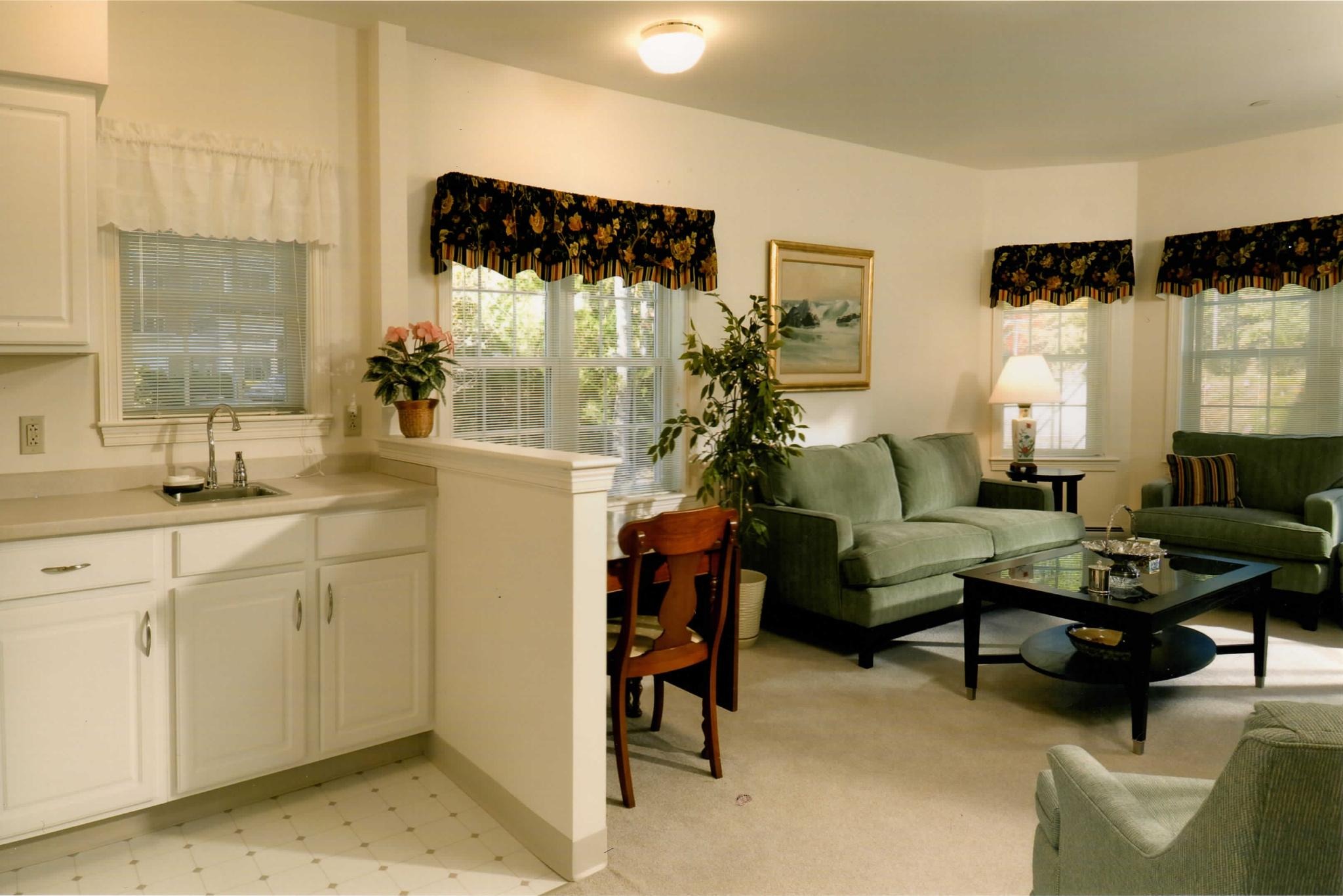 TYPICAL ONE-BEDROOM APARTMENT KITCHENETTE & LIVING ROOM

COUNTRY KITCHEN (SITTING AREA BEYOND)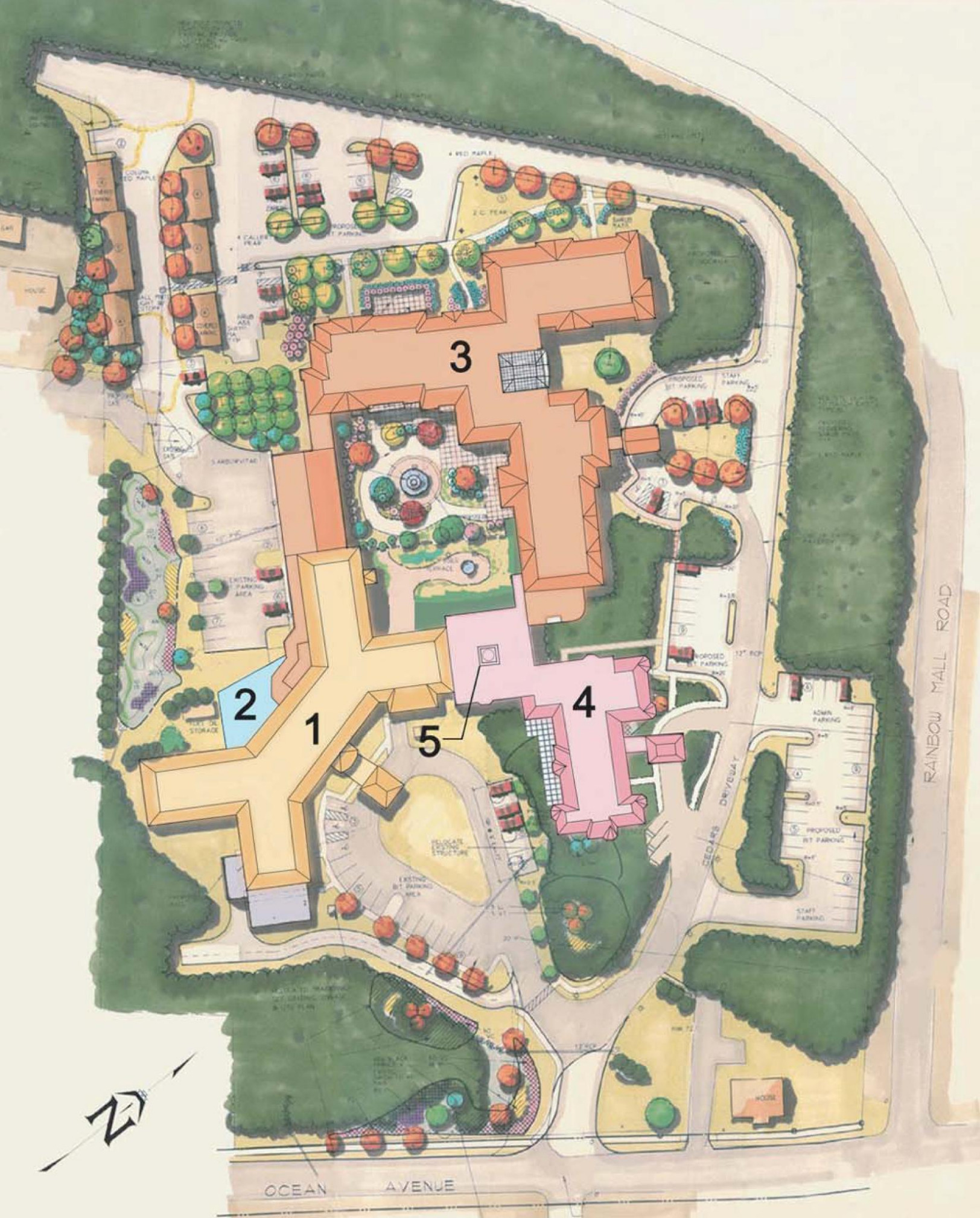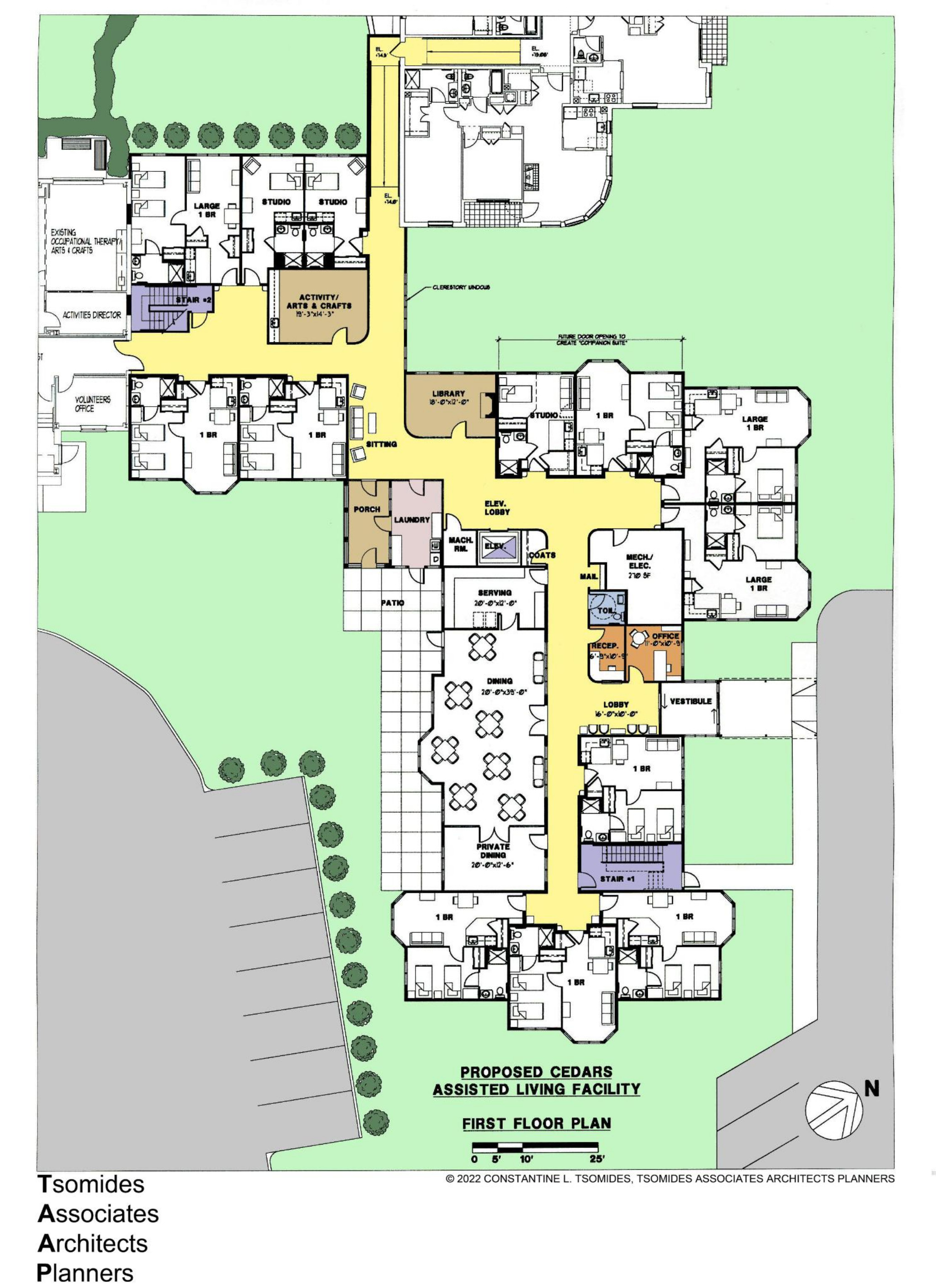 FIRST FLOOR PLAN (TYPICAL PLAN)

ROOF TOP TRAPEZOIDAL COOLING TOWER SCREEN BORROWS FROM LOUIS KAHN'S POWERFUL UNBUILT SANCTUARY FOR NEW HURVA SYNAGOGUE IN JERUSALEM

Project:
30-Units Assisted Living Facility
23-One Bedroom Apts;
7-Studio Units

Total Area: 26,000 sq ft

The new Osher Inn ALF completes the development of this CCRC campus. Activity areas and social spaces are interspersed and centrally located throughout both floors. Apartments are clustered in three distinct "residential neighborhoods" with dining room, lounge, study and fitness center on the first floor and country kitchen, spa and recreation room on the second. The spaciousness of the apartments are enhanced with proportionally large windows, projecting bays, and open Kitchenettes. The facility has been designed to accommodate a future third floor addition. Integral to the design of this Jewish sponsored facility is the roof top cooling tower screen serving as the focal point of the entire campus.