HOFFMAN SKILLED CARE CENTER
THE CEDARS CCRC
Portland, ME
MAIN LOBBY DESIGN:
Skilled Nursing Center Family Meeting Room/Lounge projecting above, overlooking the grand Entrance Lobby below. Radiating structural beams at the ceiling articulate the defined space and echo the welcoming crown of America's Statue of Liberty. Sparkling light fills the Skilled Nursing Center Atrium Lobby, infused with natural day light, heralds this welcoming entry. In the design of facilities for senior adults, light-filled spaces are essential for the physiological and psychological well being of residents as well as staff.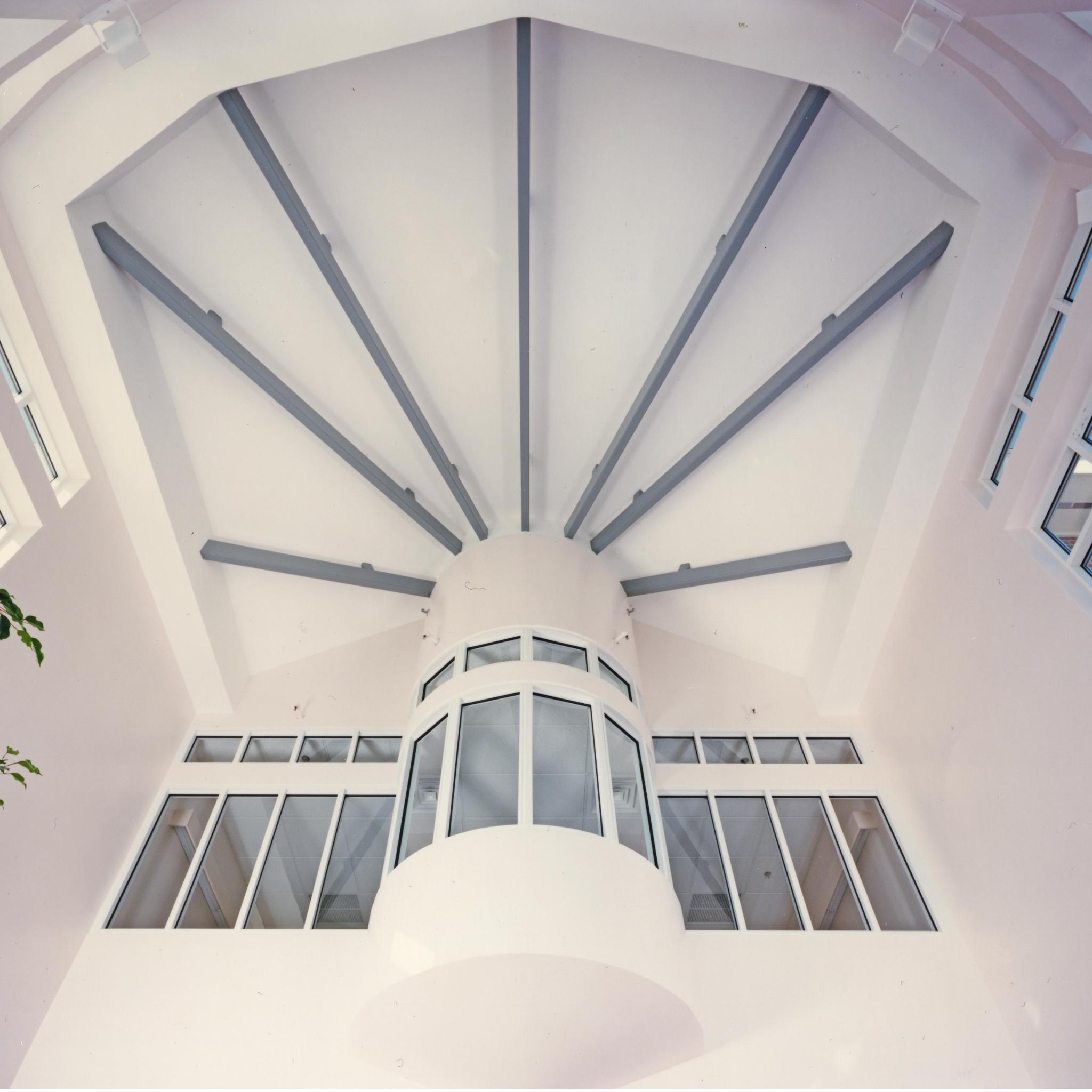 MAIN LOBBY, WELCOMING CEILING STRUCTURE
AMERICA'S STATUE OF LIBERTY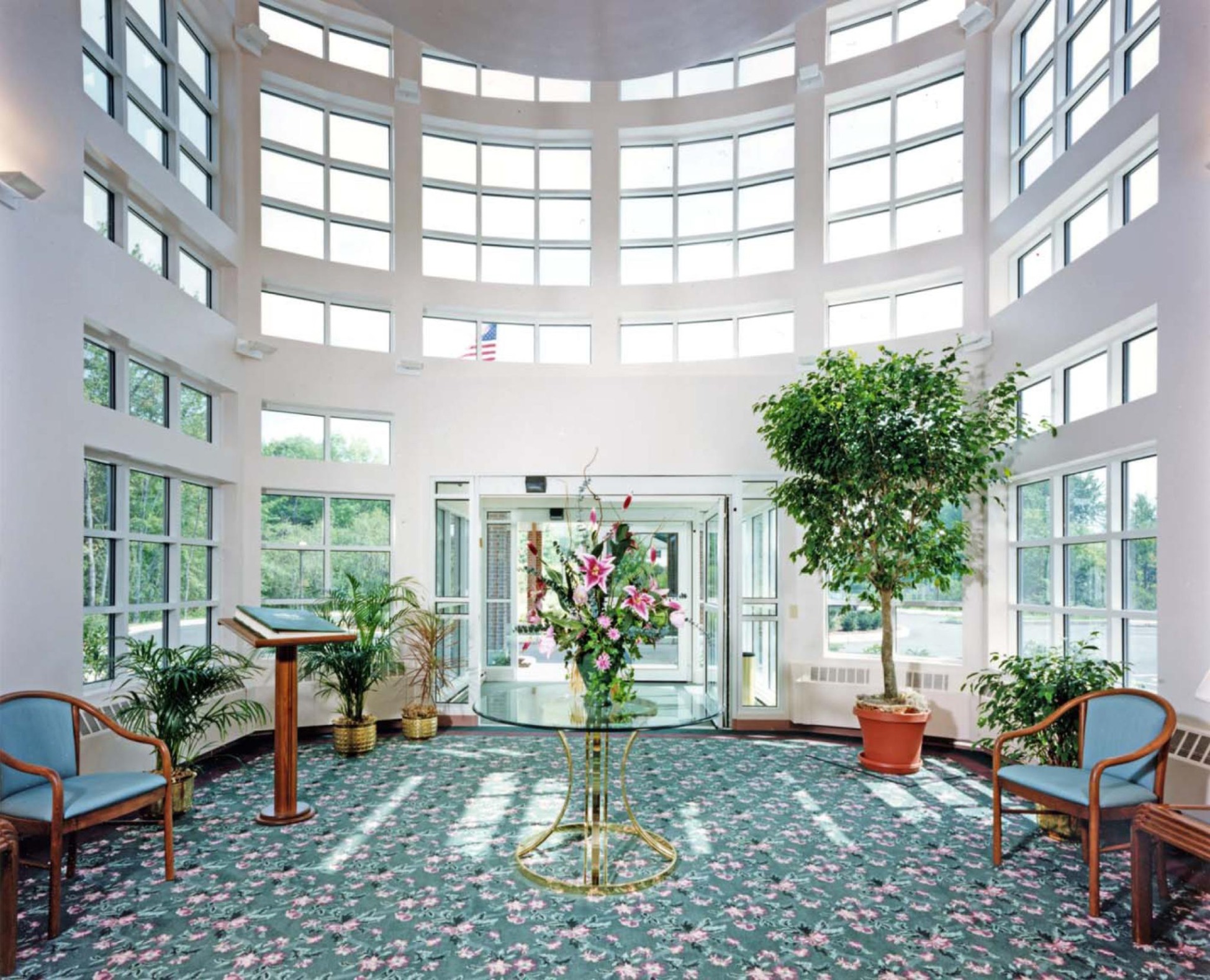 THE LIGHT FILLED MAIN LOBBY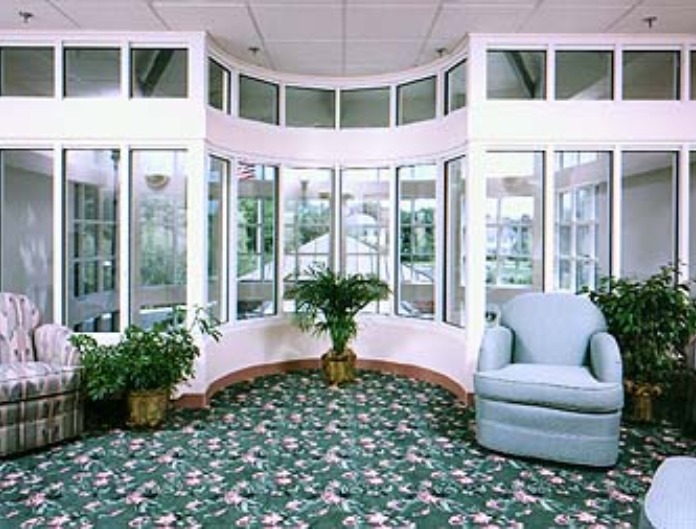 SECOND FLOOR FAMILY ROOM/ LOUNGE OVERLOOKING THE MAIN ENTRY LOBBY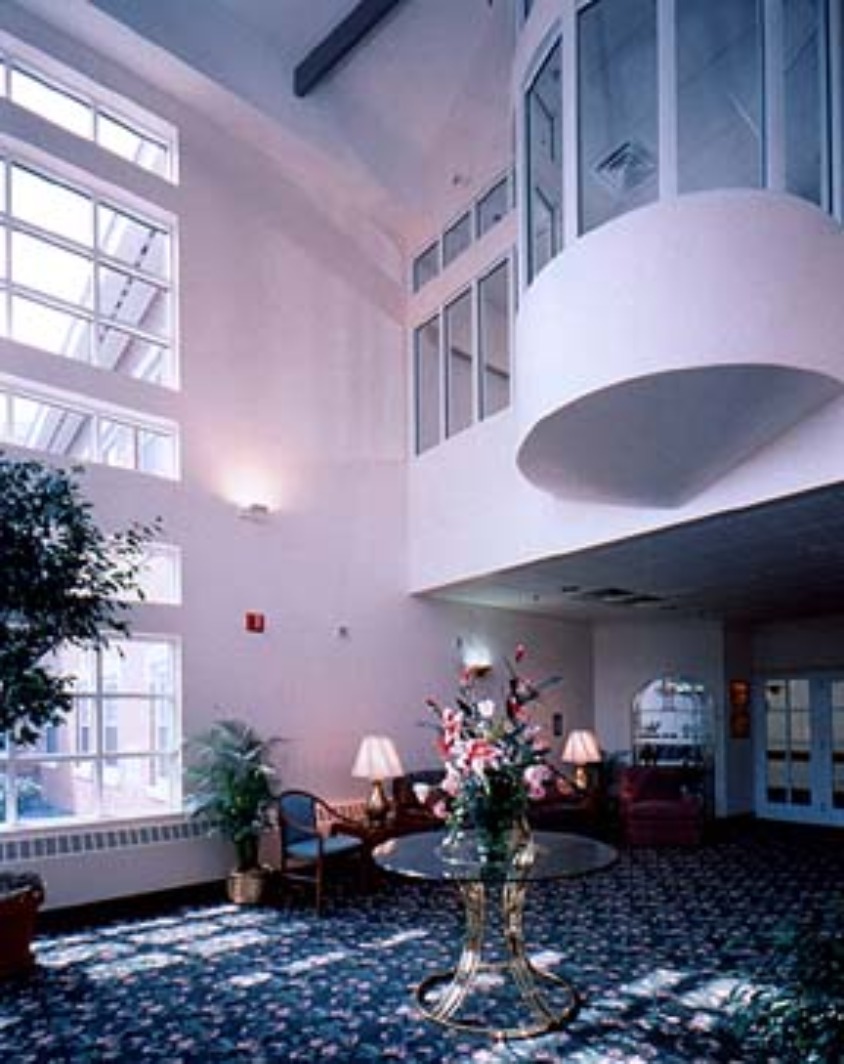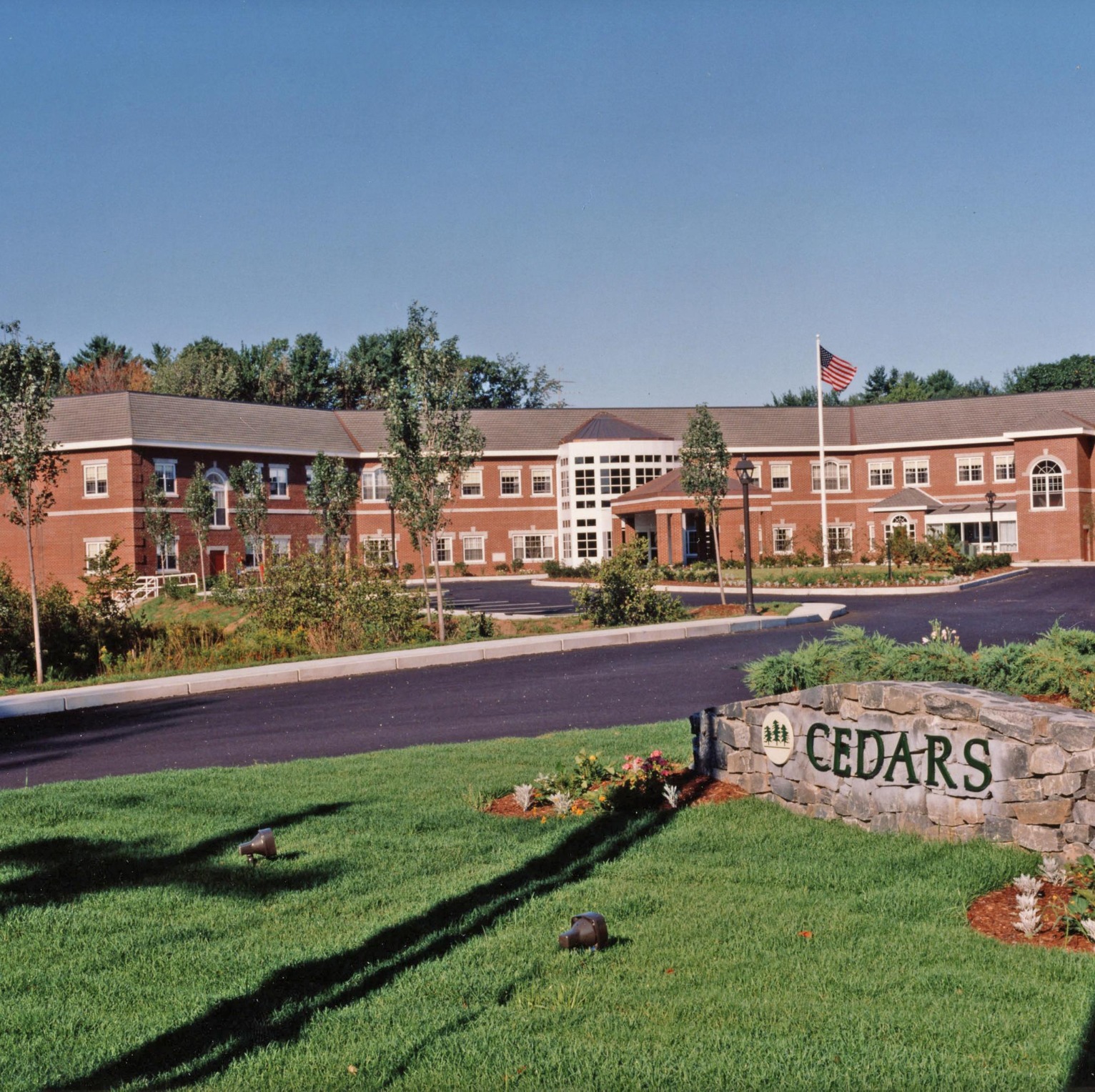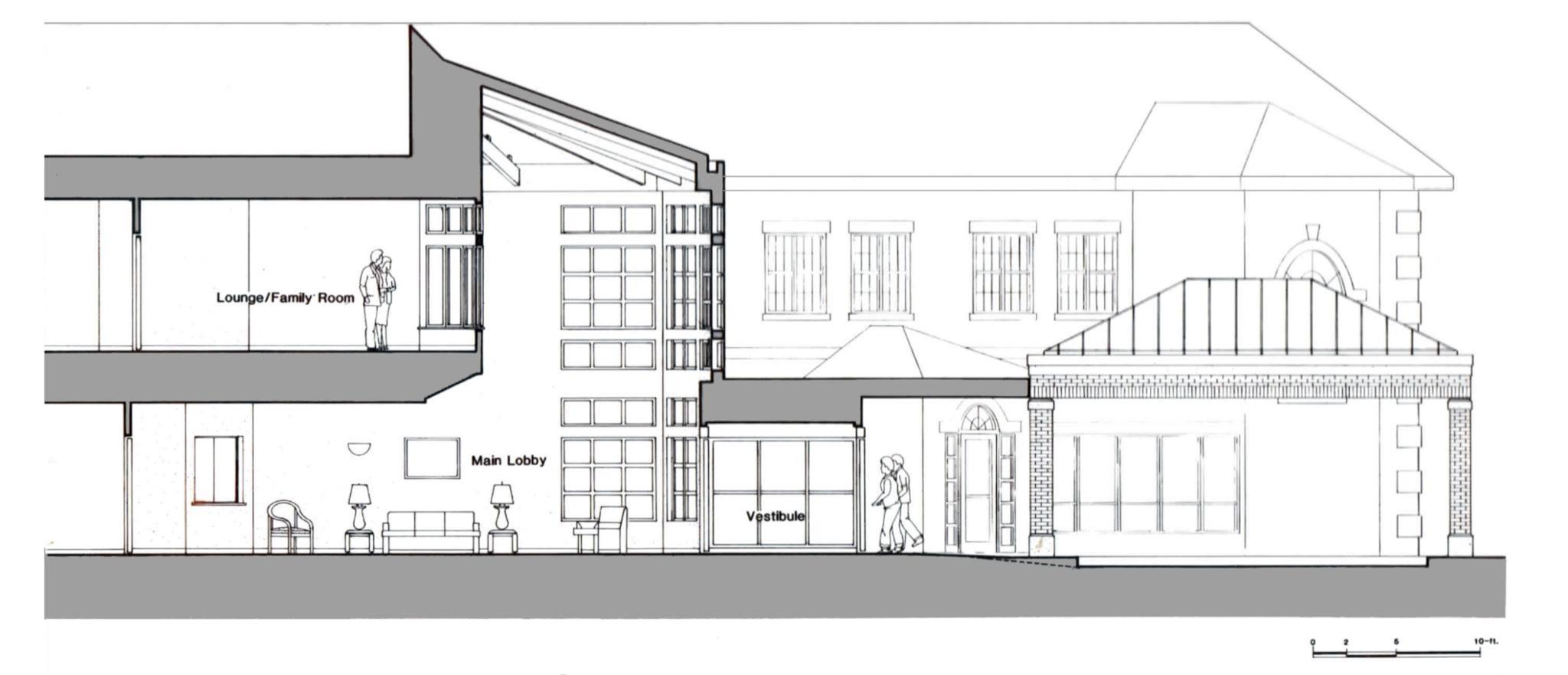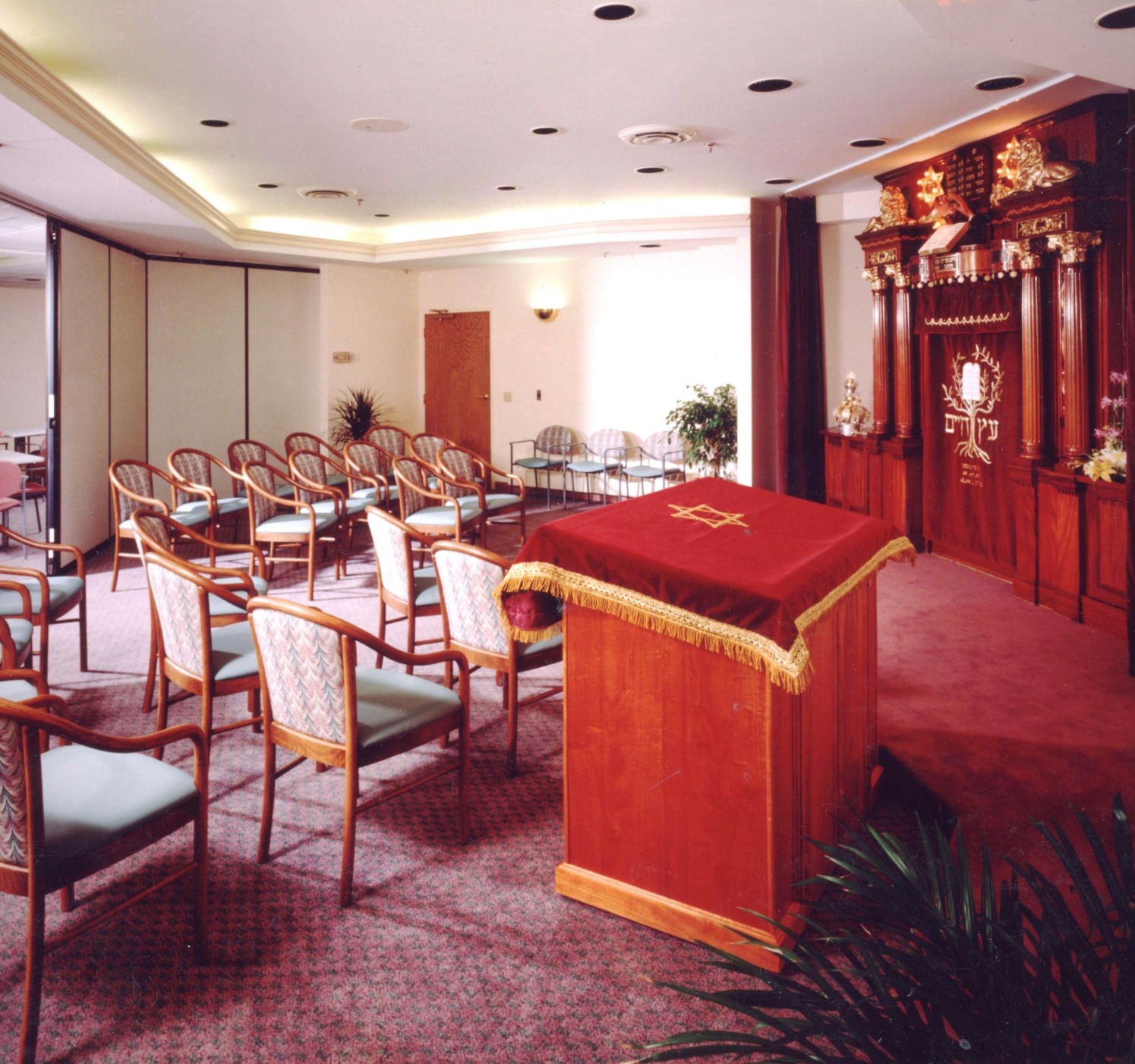 RESTORED SALVAGED OLD JEWISH HOME TABERNACLE

TYPICAL SEMI-PRIVATE RESIDENT ROOM

Client: Jewish Home For Aged

Project:
One 24-Bed Special Care Unit
Two SNF Units (37 & 38 Beds)
Phase II 34-Unit ILU Facility

Site Area: 6 acres
Building Area: 51,000 GSF

​Cedars Nursing Care Center's rich color and texture of exterior materials confers a home-like quality, while the sparkling atrium lobby, infused with natural daylight, heralds its welcoming entry. Cedars, a state-of-the-art 99-bed Long Term Care Facility, was featured in the Designs For Aging 1992 Review, the first national review and exhibition of significant architectural design trends for the aging, co-sponsored by the American Institute of Architects and the American Association of Homes and Services for the Aging. The Skilled Nursing Center stands majestically, welcoming visitors as it symbolically gestures with outstretched arms and Temple-like Porte Cochere. The number ten, representing the Ten Commandments, the ten branches of the Sefirot, and quorum of a Minyan, are symbolized by the ten sections of the building plan and ten front window sections of the Main Entry Lobby façade. Folding partitions in the large 250 seat Dining/ Activities Room form the Synagogue and open curtains reveal the Bema and Tabernacle.