WELLNESS CENTER
CARLETON-WILLARD VILLAGE
Bedford, MA
"Undulating surfaces and natural light filled spaces engage the mind, inspire the spirit and encourage activity."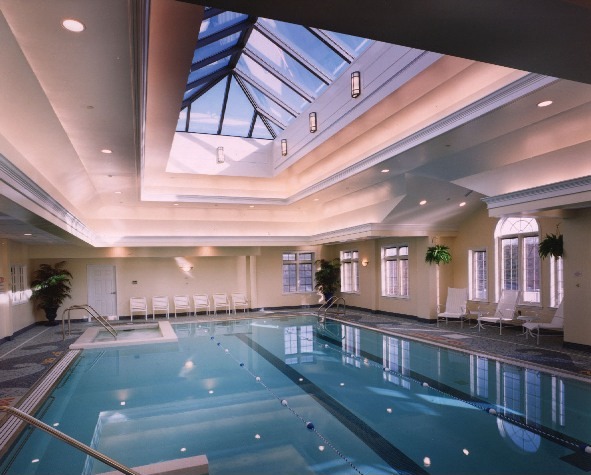 WELLNESS CENTER RECREATIONAL POOL (THERAPY POOL BEYOND)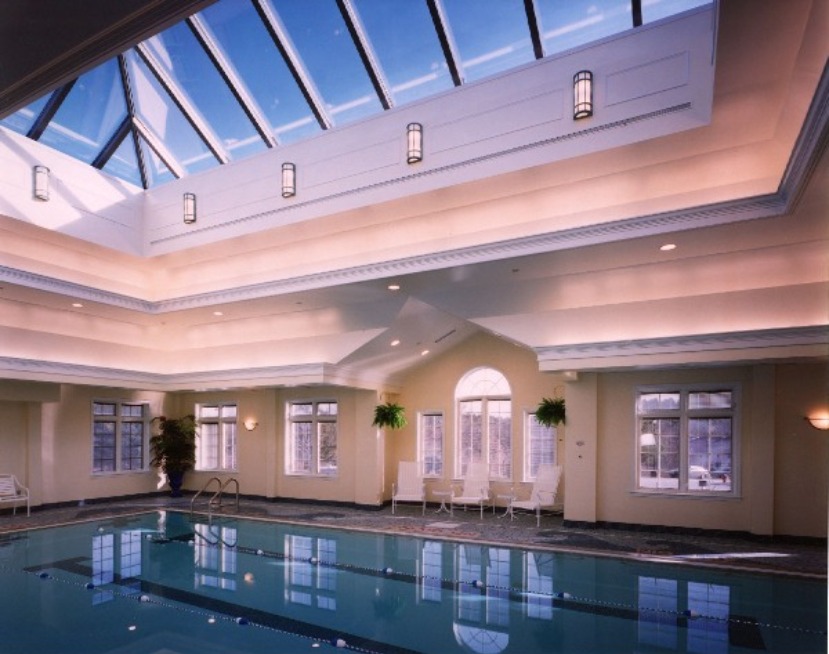 WELLNESS CENTER RECREATION POOL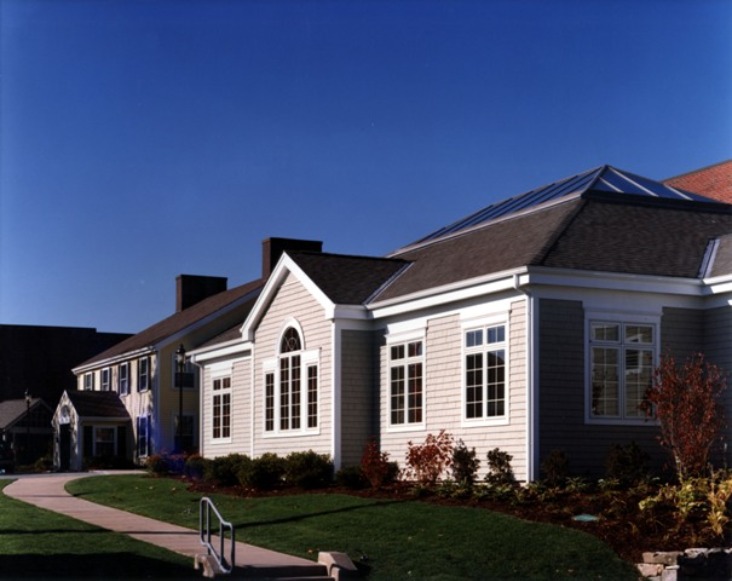 EXTERIOR VIEW OF POOL PAVILION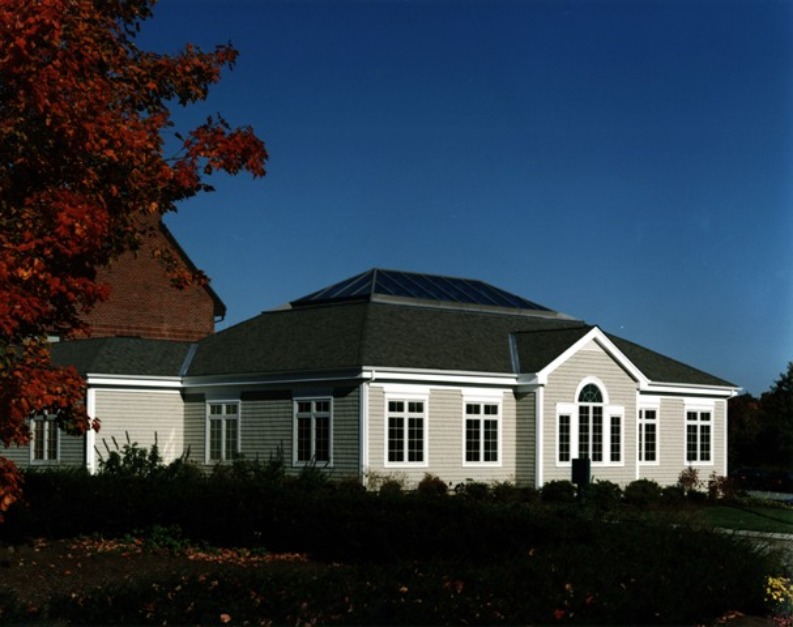 EXTERIOR VIEW OF POOL PAVILION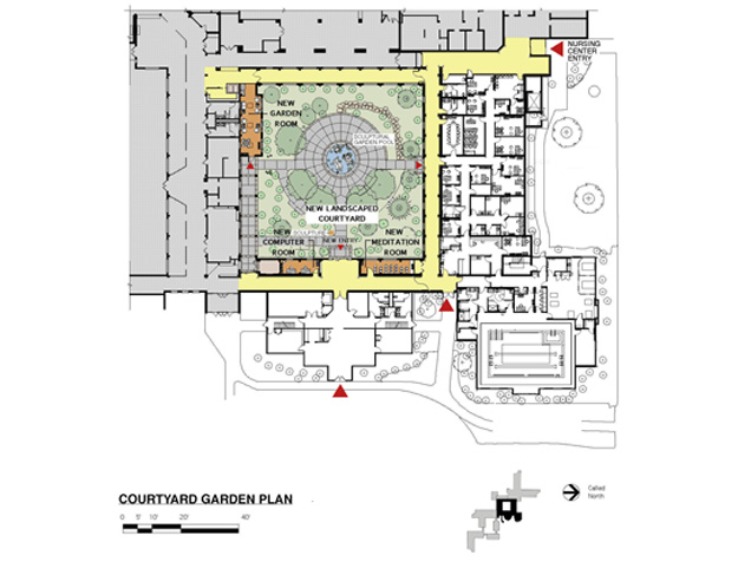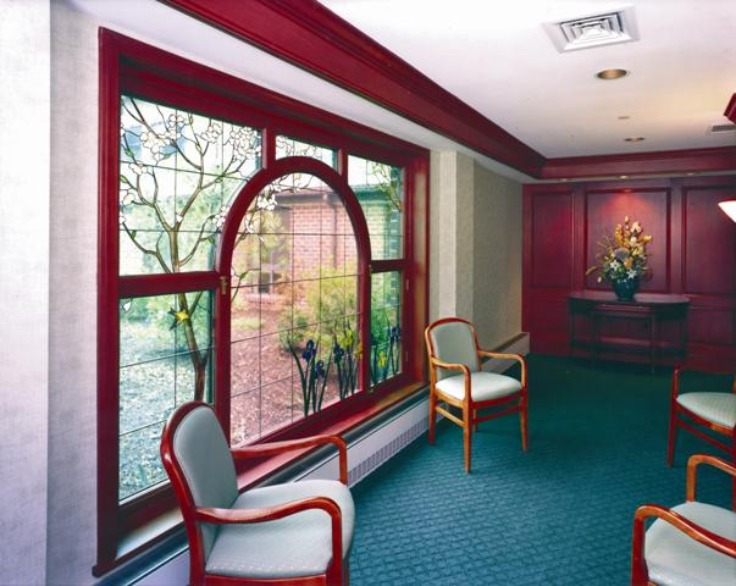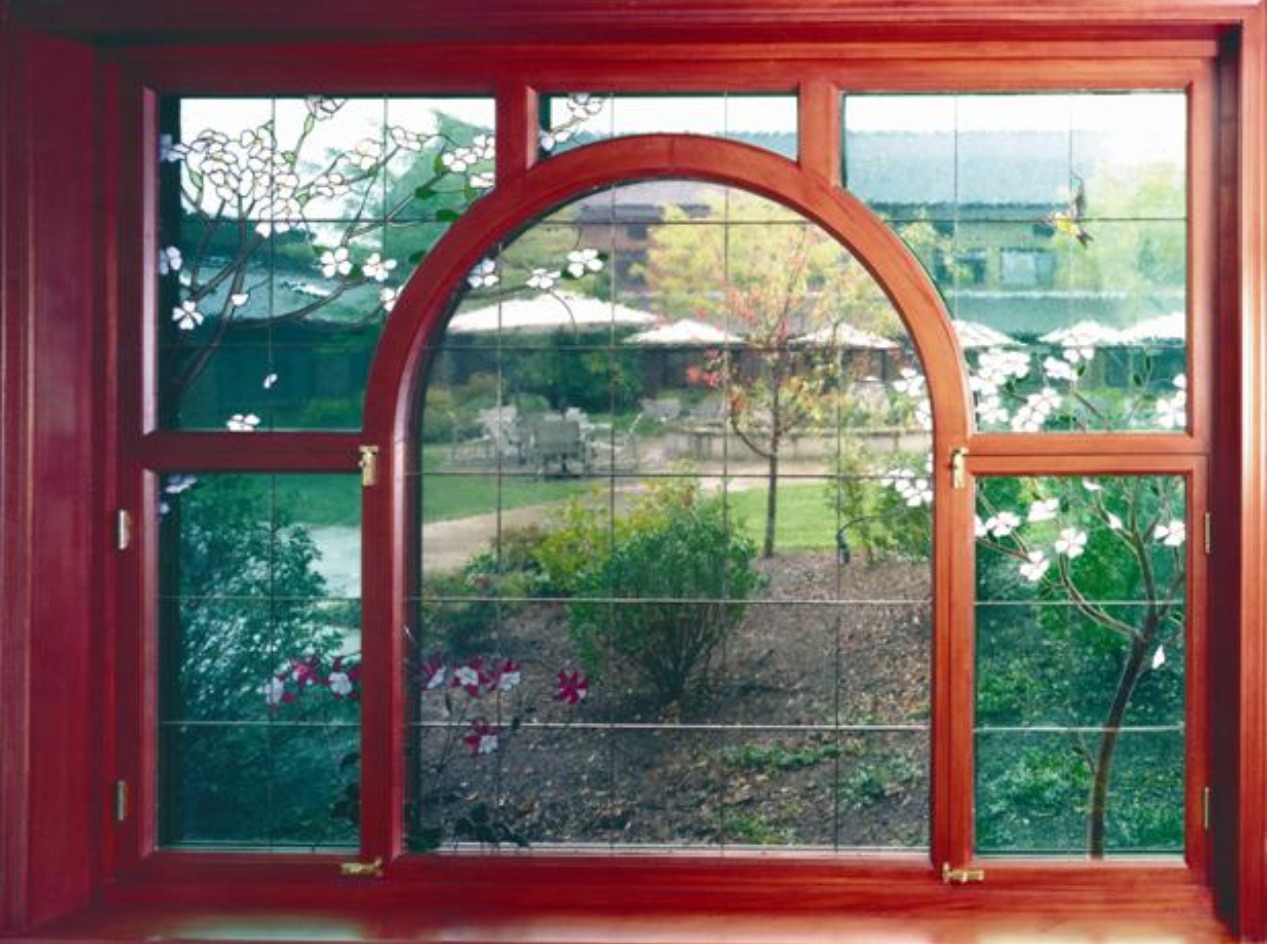 CUSTOM DESIGNED STAINED GLASS WINDOW IN MEDITATION ROOM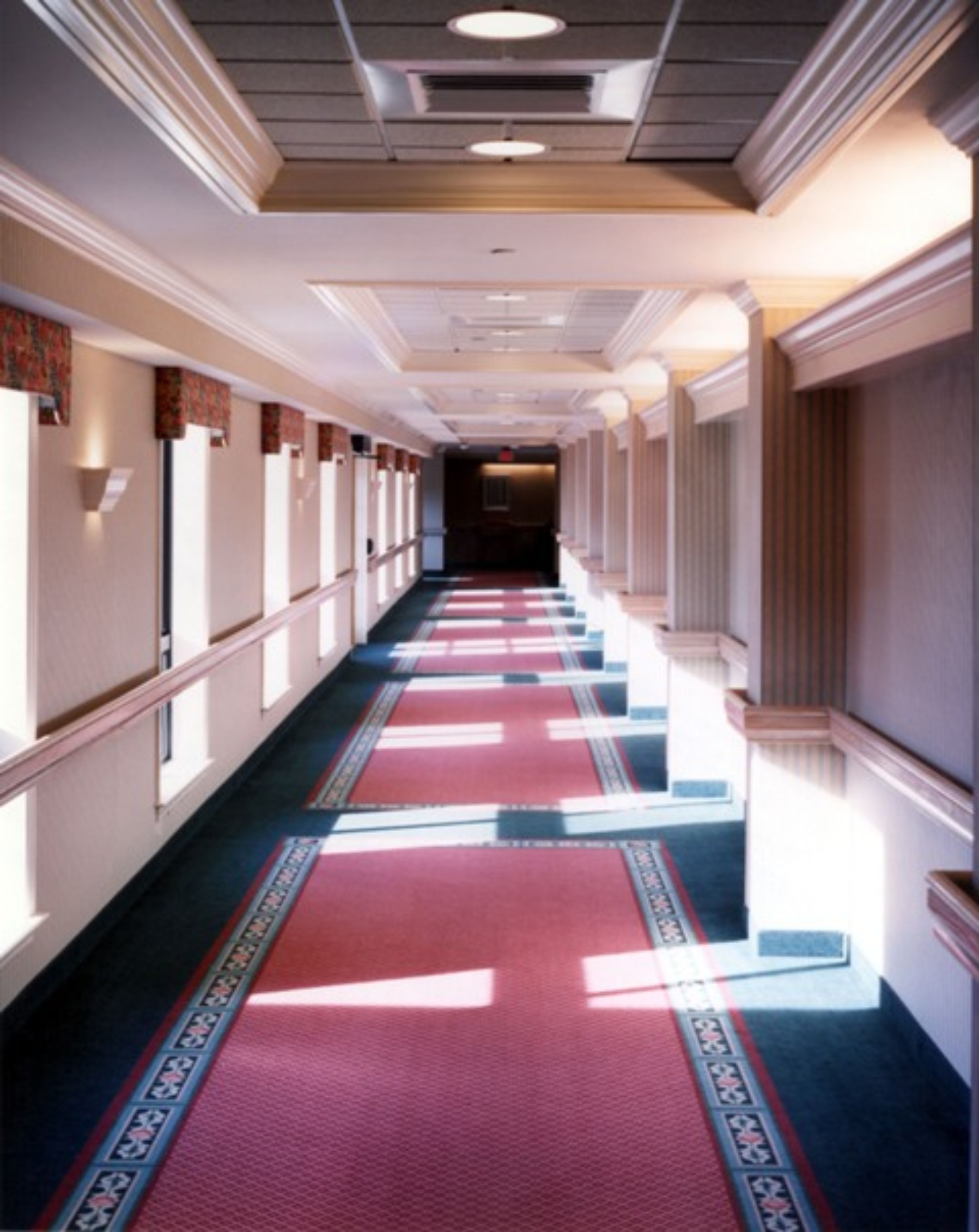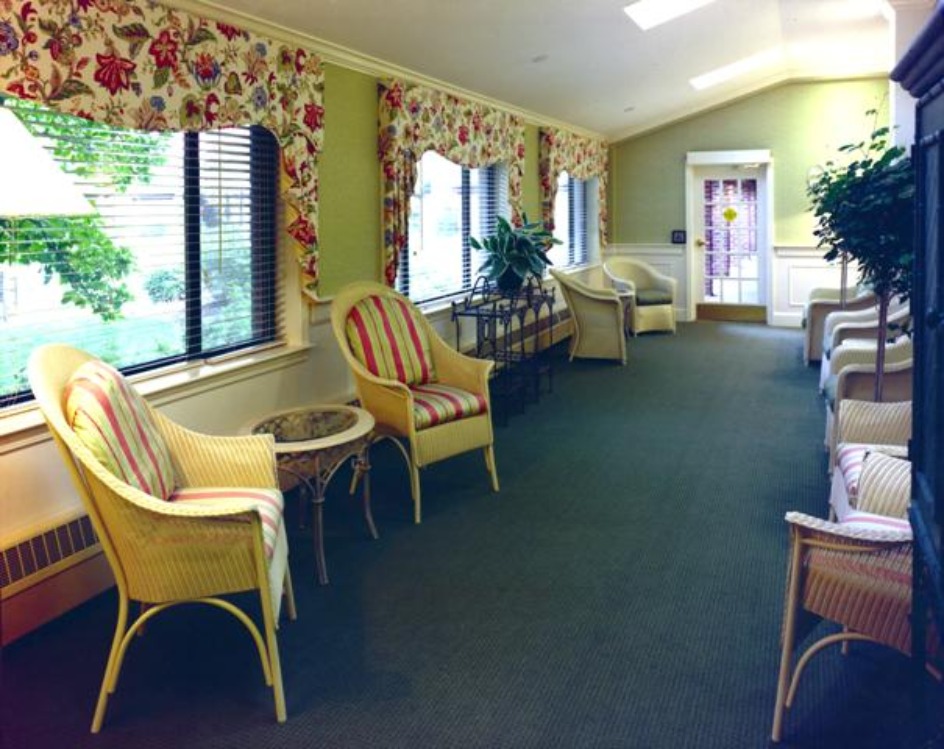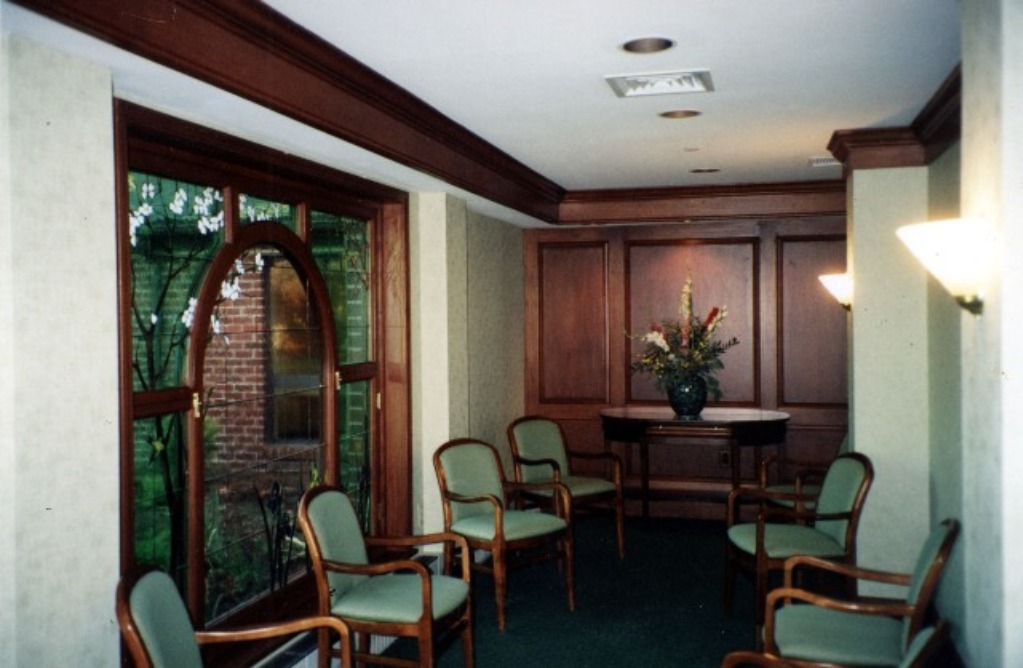 The facility was master planned to create a centrally located and readily accessible comprehensive Physical and Spiritual Wellness Center for this existing CCRC, and includes a new Recreational Lap Pool/Therapy Spa; a Physical Therapy Fitness Center; a revitalized and expanded Outpatient Health Clinic, a newly designed Landscaped Central Courtyard; a new Mediation Room with custom designed stained glass windows reflecting the flora of the landscaped courtyard; and a new Resident Garden Room.

The Wellness Center serves the existing 67 acre CCRC campus, which is comprised of 155 Independent Living Apartments and Cottages, 69 Assisted Living Units and an adjacent 100-Bed Nursing Care Center.