CARLETON-WILLARD VILLAGE
VILLAGE CENTRE & DINING BISTRO MODEL PHOTOS
Bedford, MA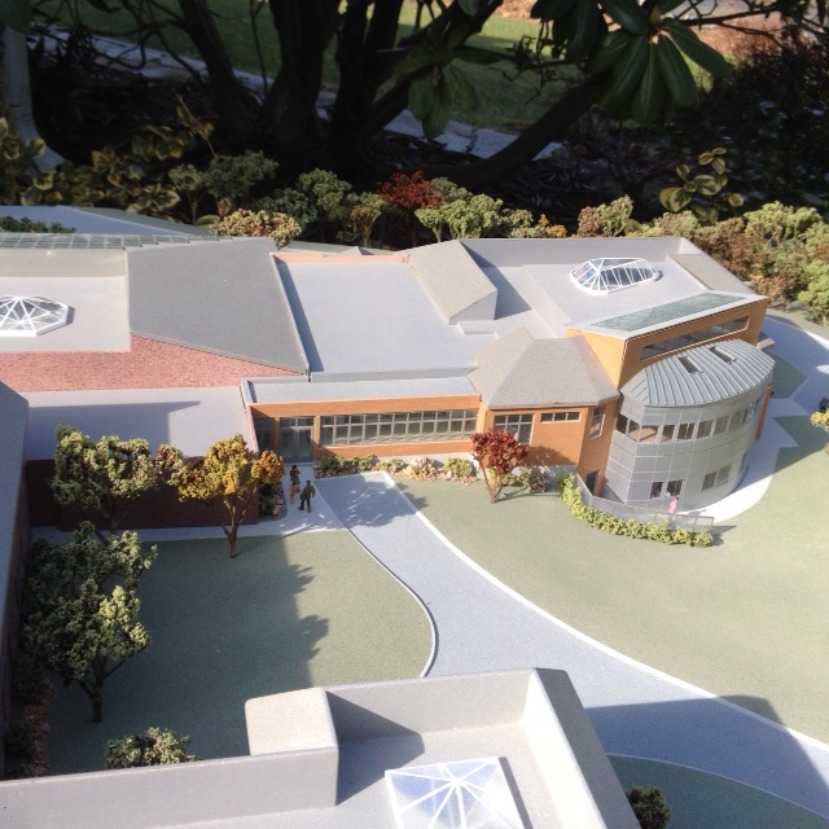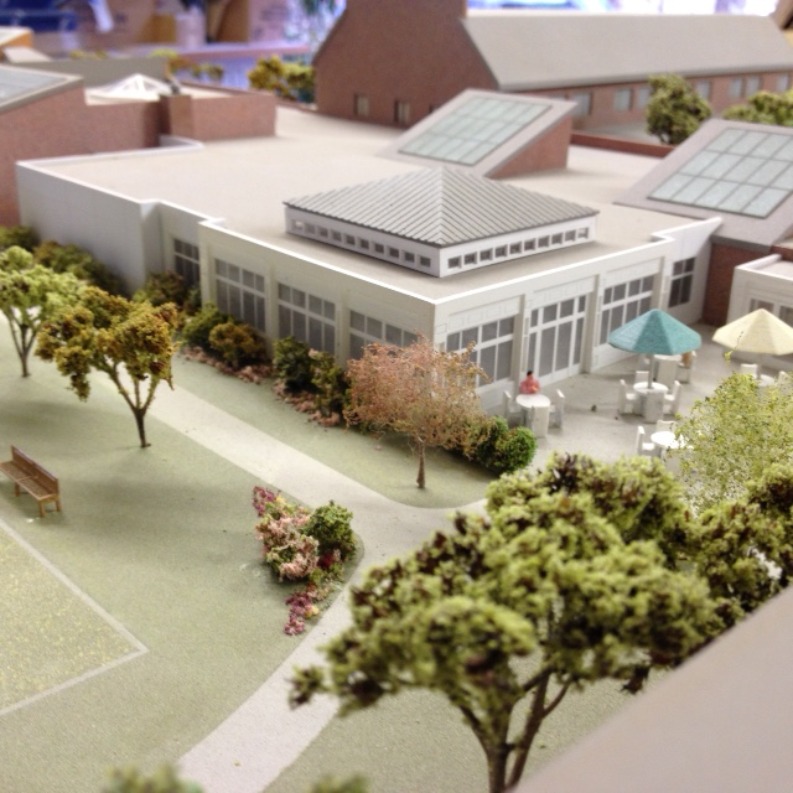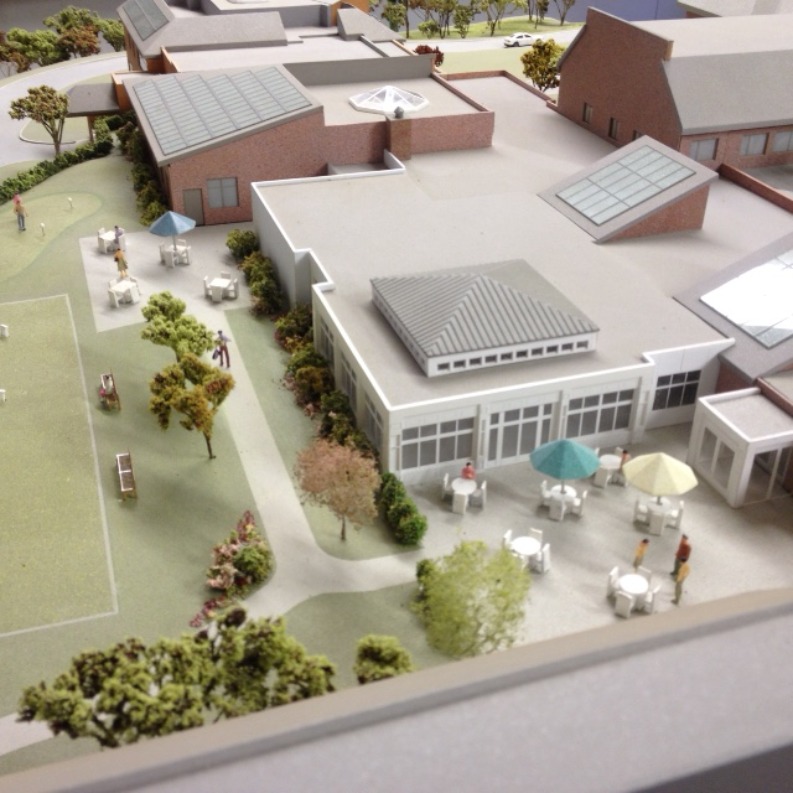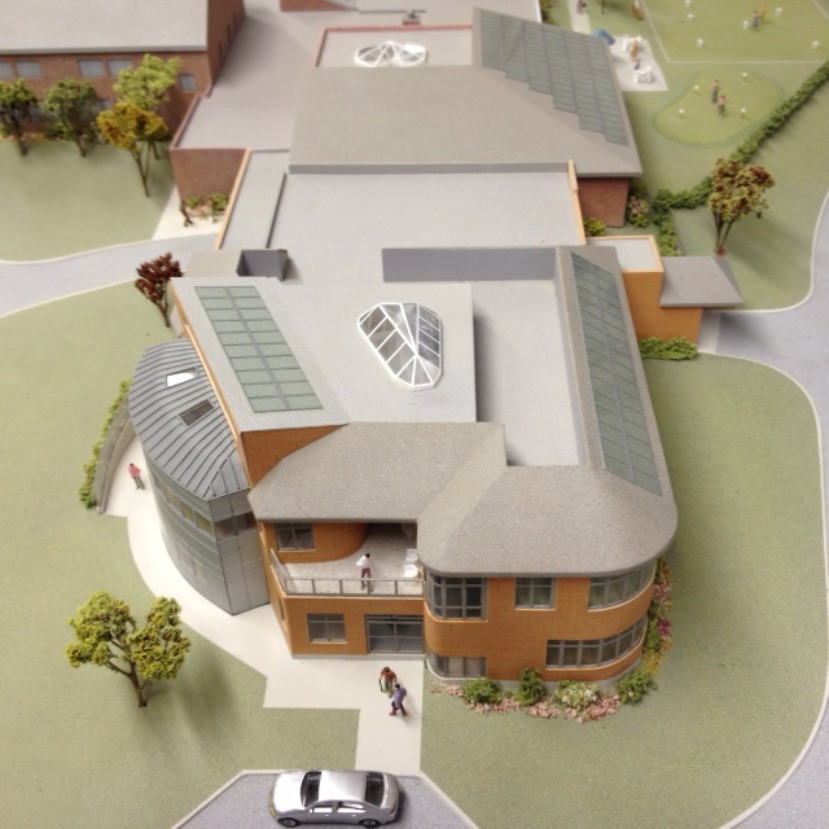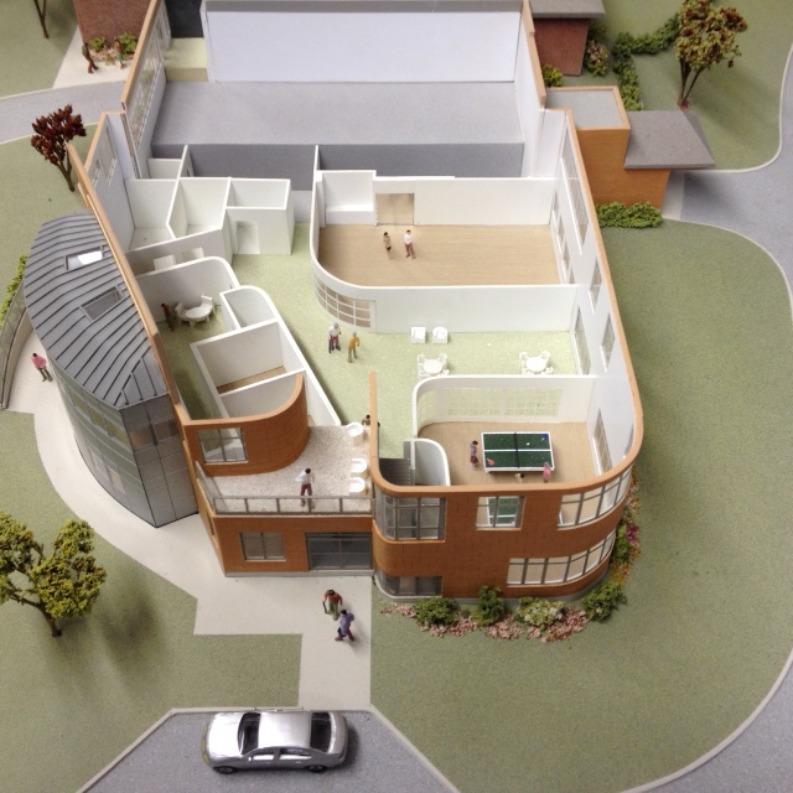 This venerable non-profit CCRC was developed in 1982 in Bedford, MA a suburban community of Boston by an existing 100 year old retirement home. The Elizabeth Carleton House of Boston, and includes one of the original "Main Street" themed commons areas in the country… in 1985 it added an Auditorium at the end of Main Street and in 2002 a New Wellness Center and Pool at the opposite end in order to meet the needs of its resident population of 235 from its ILU Apartments, Cluster Home Cottages and ALF Units.

The proposed new Village Centre consists of several Meeting Rooms, North facing double height Artists' Studio, Arts & Crafts Room, Computer Learning Room, Billiard Room, Table Tennis Room, Aerobics Dance Studio, and a Spa for Pedicures and Manicures with five treatment stations and Massage Rooms.

A Separate Conservatory style Dining Bistro with seating for 54 has provided a dining venue alternative to the Central Dining Room and Main Street Café. The design of the Bistro includes a clerestory and windows with tinted solar and glare control glass, overlooking a croquet court and putting green with open vistas to the conservation land beyond.
The design evolved through collaboration with Carleton-Willard Village's CEO, staff and residents. In the purest sense the architecture is a classic contemporary "form follows function" design not only as dictated by the program but also by the site (abutting conservation land and built on a steeply sloping grade), sun orientation and context of the existing buildings. The angled north façade of the Village Centre containing the Artists' Studio is oriented due north white it also avoids blocking views of the conservation land from the existing central Main Dining Room.